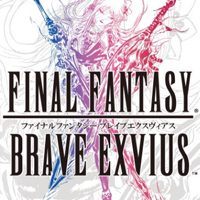 Final Fantasy: Brave Exvius
A mobile installment of one of the most popular jRPG series, based on the free-to-play business model. Final Fantasy: Brave Exvius is set in the world of Lasis were we can encounter magic crystals. Thanks to them, humanity entered a path of prosperity and peaceful development.
RPG | fantasy | turn-based | jRPG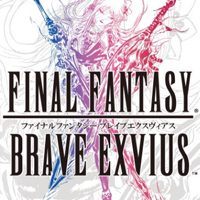 Final Fantasy: Brave Exvius is a mobile RPG for AND and iOS that uses the free-to-play business model. The game was developed by A-Lim, a Japanese studio that also created Brave Frontier.
Plot
The action takes place in a new world called Lapsis which characteristic feature is the prevalence of magic crystals. The humanity learned to use their power and thus entered the path of prosperity and peaceful development. This bliss ended when the land is invaded by forces of darkness that want to destroy the crystals and the mankind along with them. The campaign tells of adventures of two knights, Rain and Lasswell, who become the last line of defense from apocalypse. They are quickly joined by other brave heroes.
Mechanics
Final Fantasy: Brave Exvius for AND and iOS is a Japanese RPG. At the core of the game are turn-based battles during which we command a several-people party of heroes. In combat, they help each other with the use of numerous special abilities and an extensive magic system, combining attacks between themselves into powerful combinations, and summoning beasts that obey them.
Outside combat, we explore the world, including several cities, have conversations, and visit stores. In these sections, we also decide about what missions we want to take on. Most adventures require us to win a series of fights against groups of enemies and then to defeat a powerful boss.
Up to six heroes can go into battle but the player can assemble a much larger collection of characters, many of whom appeared in previous Final Fantasy games. It lets us choose heroes suitable for a given task by taking into account their strengths and weaknesses. Of course, as befits an RPG, all fighters can be developed as well as equipped with increasingly better weapons and armor.
The production was designed with mobile devices in mind therefore adventures are pretty short and battles are incredibly fast-paced. Therefore, even having completed a several-minute session we have a feeling that we achieved something.
Similar games:
Age Rating
age requirements: 12+
System requirements
Apple iOS
Additional information (iOS): Internet connection is required.
Android OS
Additional information (AND): Internet connection is required.