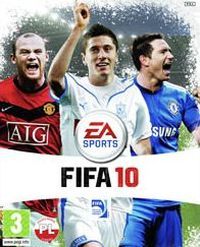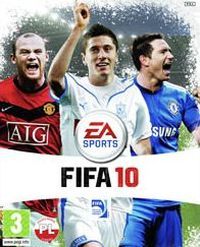 FIFA 10
FIFA 10 is another part of the famous football simulator, produced by EA Sports. Again, we have the opportunity to play the famous players on the pitch of the world's most famous stadiums.
On the heels of winning 25 international gaming awards with FIFA Soccer 09, the top-selling soccer franchise from EA SPORTS™ is surpassed with FIFA Soccer 10. Responding to consumer feedback from more than 275 million online games played, FIFA Soccer 10 refines an already potent game engine, focusing on what matter most to fans.
An advanced FIFA Soccer 10 features core gameplay refinements based on responsiveness and intelligence, plus a completely overhauled Manager Mode that includes more than 50 major improvements. These enhancements and more deliver a new standard for authenticity, as FIFA Soccer 10 continues to set the benchmark in both innovations and gameplay as the most complete simulation of soccer.
On the pitch, critical gameplay fundamentals have been enhanced to ensure that FIFA Soccer 10 mirrors real-world soccer, providing more sophisticated ball control, and physical interaction. On attack, players now analyze space more effectively, curve their runs in an attempt to stay onside, create passing lanes naturally, and drive for more variety in attacking options. On defense, new concepts like position priority enable defenders to multitask so dangerous spaces left open by teammates out of position are covered. Plus, slide tackle targeting, press marking, and better urgency clearance logic provide new options that make defending a tactical skill in FIFA Soccer 10.
Three new innovations change the player control experience in FIFA Soccer 10. The first-ever true 360° dribbling system gives players finer control of the ball, enabling them to find spaces between defenders that previously were not possible. Using an all-new animation technology, skilled dribblers now have the ability to face the defender and use highly responsive lateral dribbling to skip past him. An innovative concept called Freedom in Physical Play enables players to perform wider dribble touches and new collision sharing creates a varied, less predictable, and extended fight for possession between the dribbler and a defender.
A deeper iteration of the ever-popular Manager Mode features more than 50 major improvements, including new match realism, ultra-realistic player transfers based on multiple decision points, and true-to-life player growth curves.
Authentic gameplay experience
FIFA 10 is packed with more authentic gameplay features, including a more realistic system for mastering long distance shots. You can also now fight for balls in the air with heading, avoid sliding tackles and enjoy quick throw-ins, free kicks and corners. More intelligent teammates have better passing and crossing skills. And details like new lighting, untucked shirts and improved net animations all combine to make the game even more realistic.
Improved gameplay responsiveness and options
Various gameplay elements have been enhanced for a more responsive, fluid experience. These include an improved animation system for increased responsiveness, a new collision avoidance system, and overhauled, more intelligent goalkeepers. You'll also find a new Authentic game speed, and a Legendary game difficulty setting.
Individual Team Styles
New Team Styles allows you to change your style of play based on your opposition. Exploit weaknesses in their game and build on your own team's strengths. You can choose from 26 Team Styles including Wingplay, Target Man, and Offside Trap. Custom Team Styles offers 14 fully customisable options that bring a new depth to the FIFA 10 tactical experience. Set your team out to play the way you like.
Pre-match Scouting Reports
Learning to play professional football the correct way is even easier now with insights from your manager. Scout Reports provide pre-match advice to help you plan your attack against every opponent. Learn their Team Style, key players to watch out for and receive tactical advice.
Improved goalkeepers
Better goalkeeper intelligence helps keepers make more authentic decisions, with improved variation in shot stopping and deflections. They also have better reflexes with the ability to make that all important last ditch save. Quicker off the line in 1 on 1 situations, keepers now take up better positions and behave in line with their overall team styles.
Realistic Manager Mode
An overhauled AI Engine ensures league tables are more realistic and considers the quality of the team to ensure more realistic league tables and cup competitions.
Online refinements
The developers have done a lot of work to refine the FIFA 10 online experience. Disconnect issues and slow online frame rates have been addressed and fixed, and new features such as Friends Lists and Chat Notification have been added to enhance online gameplay.
New Russian League
FIFA 10 has a bigger portfolio of teams - including the Russian League - to give you a richer, more authentic experience.
Game mode: single / multiplayer Multiplayer mode: Internet
Media type: 1 DVD
User score: 5,3 / 10 based on 7889 votes.
Pre-release expectations: 7.3 / 10 based on 2267 votes.
PEGI rating FIFA 10
FIFA 10 System requirements
Recommended:
Core 2 Duo 2.4 GHz
2 GB RAM
graphic card 512 MB (GeForce 7800 or better)
4.4 GB HDD
Windows XP/Vista