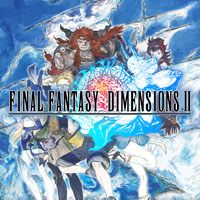 Final Fantasy Dimensions II
A sequel to the popular spin-off of the Final Fantasy series. The players assume the role of Morrow, a boy who is tasked with saving the fantasy realm of Eidola. The protagonist is accompanied by Aemo, a girl from the future, and by allies encountered during the journey.
RPG | fantasy | turn-based | manga and anime | jRPG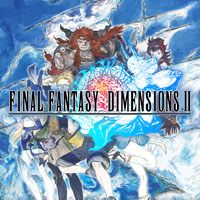 Final Fantasy Dimensions II is a sequel to the well received spin-off of Final Fantasy series. Similarly to its predecessor, the game was developed by Matrix Software and was published, among other platforms, on AND and iOS.
Plot
Final Fantasy Dimensions II for AND and iOS takes the player to a fantasy world called Eidola. Due to a dramatic cataclysm, the realm was split into two continents – the Ajima on the east and Westa on the west. Both continents are in the state of permanent conflict. The main protagonist of the game is Morrow, a boy who inhabits a small island between the conflicted territories. His life changes when he encounters Aemo – a girl from the future. Together they embark on a journey through time and space that is meant to save Eidola from destruction. Luckily, the protagonists are soon accompanied by other brave men and women who have similar goals.
Mechanics
Although the story of Final Fantasy Dimensions II on AND and iOS is driven by completion of story and side quests and conversations with the inhabitants of the realm, the gameplay of the game is based mostly on combat with encountered enemies. During the turn-based battles the players are fighting various adversaries that can be eliminated with melee weapons and combat spells. After some time the players gain ability to summon allies that take the form of powerful creatures that decimate the opponents. As the protagonists progress through the game, their combat potential increases and they gain special spells that provide new abilities.
Technical aspects
The graphics of Final Fantasy Dimensions II references classic entries in the series which debuted on Super Nintendo Entertainment System. The atmosphere is additionally amplified by special soundtrack that efficiently builds a tune of a great adventure.
Age Rating
age requirements: 12+