Essays
23 April 2020, 17:35
Honest Mobile Games for Android and iOS - Pay One Time and Play All You Want
The mobile market is dominated by free to play productions, some of which can really be dishonest. And what if F2P doesn't suit your taste? Well, there's quite a few great productions, which you pay for once and can play them like a human being.
It's not easy to find honest mobile games. Many try to simply... well, take advantage of us. Or our money, to be more exact. Imposed time constraints, paywalls and advertisements are ubiquitous. As are suggestions that if we're having a hard time, we can make it a lot easier by paying just a few bucks. "A few bucks for what!? It's a mobile game! I'm just playing it because I've got time to kill... and the hundreds I've spent in Hearthstone...? That's completely different! It's a collectible game, you know."
Each of us has tried to play a mobile game. These are, after all, potentially great, brainless time-eaters, going way back to Snake on the Nokia 3310. And you know what? There still are games that are relaxing, providing a break from the surrounding, currently quite depressing reality, or simply a moment of entertainment. For many, many hours. Today, we're looking at fair mobile games. You pay once, and you get your game – like on consoles.
You think there's something missing? Feel free to discuss in the comments below. We might play it ourselves.
ATTENTION, CRAZY PRICES!
Prices in mobile app stores vary so much. If you're interested in a game, but find it too expensive – watch it closely, the prices of mobile games can drop by 50% completely out of the blue.
MAY 2021 UPDATE
We've added Titan Quest: Legendary Edition and Dead Cells to the mix. We have also updated the prices of the remaining games.
Wayward Souls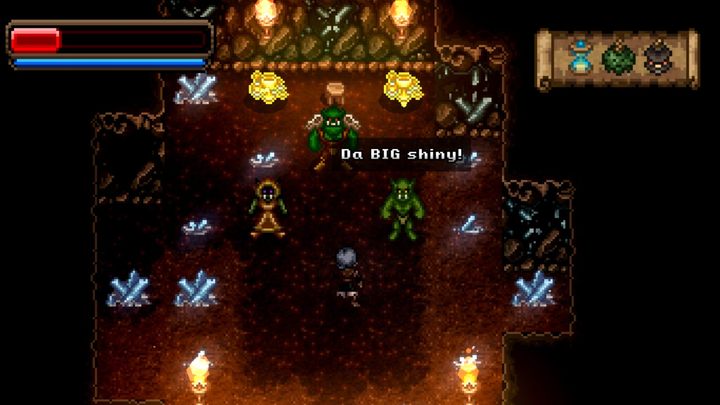 Genre: roguelike action-RPG
Developer: Rocketcat Games
Price: $14.99
Where to download: Google Play (Android), App Store (iOS)
We start with a bittersweet accent. Easy, Wayward Souls is a great game. Unfortunately, it had been pirated so much that RocketCat Games decided they'll no longer support it. This also answers any doubts you might have had about why it used to be so hard to get a complete product for Android. The risk of the game not making profit despite being popular, used to be quite large.
And Wayward Souls? The game is a rogue-like – we traverse randomly-generated dungeons and count on our hero not dying too often. We advance to new levels, get better gear (not as loot, but rather secret finds). There are several classes to choose from, each of which handles in a very different way. A warrior can take more damage, a sorceress has to keep her distance, but she can become more powerful in the long run.
What's more, there's also a simple, unassuming story to discover, which we learn by putting together pieces of information and scenes – a bit like in Dark Souls, series which Wayward Souls also harks back to with inventive and difficult boss fights. The entire game comes with nice, pixelart graphics with great animations emphasizing the intensity of combat.
Wayward Souls is a production ideal for Android and iOS smartphones. Easy to learn, hard to master, and very satisfying.
GTA: San Andreas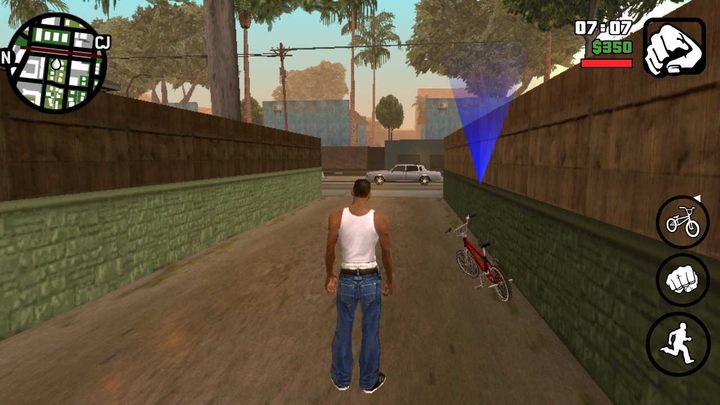 Genre: sandbox, an action game
Developer: Rockstar Games
Price: $6.99
Where to download: Google Play (Android), App Store (iOS)
Smartphones are generally already more powerful than computers from – say – a decade ago. Consequently, we're also getting ports of games that used to fry our systems, and now can be ran on the same device that you call your mom from. GTA: San Andreas has its years, but at the time of release, it was a breakthrough no smaller than RDR2.
This installment was huge. It gave us an open world with three big cities. It added elements of a life simulator and an RPG (muscle development, stats and skills), and generated a lot of controversy. The defenders of morality didn't like the violence, and they were quite upset about the famous Hot Coffee mod.
The game tells the story of how a gangster called Carl Johnson arrives in his hometown of Los Santos and gradually helps his gang get back in the game. Slowly, methodically and with lots of gunfire. After all, it's GTA, there's nothing preventing you from unleashing full chaos, starting police car chases better than in Blues Brothers – or just walk calmly through the streets. This doesn't change here. The graphics have been brushed off a bit since the times of PS2 and the controls have been adapted for smartphones – this has worked out quite nicely, although the new port brings both the advantages and disadvantages of the original.
Exiled Kingdoms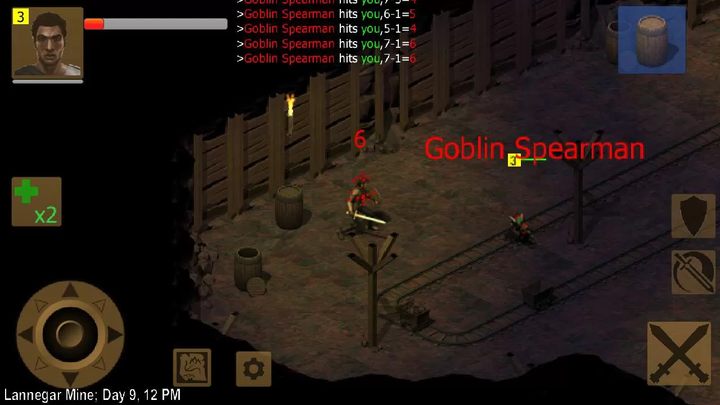 Genre: action-RPG
Developer: 4 Dimension Games
Price: $0.99 to about $10
Where to download: Google Play (Android), App Store (iOS)
Diablo Immortal and the mobile Path of Exile are still quite far away. Of course, there are plenty of action-RPGs on the App Store and Google Play, and they all offer good graphics and intense combat – and, of course, tons of loot up for grabs – but in most of them, we sooner or later crash into the paywall. Many, if not most, of them are theoretically free-to-play, but they're also greedy as hell. Of course, there are exceptions – Titan Quest, the free Eternium or Exiled Kingdoms.
This latter is an interesting case. It looks very inconspicuous, visually reminiscent of the first Diablo or Arcanum (there's its charm in that, too), but underneath lies a lively action-RPG with a big world. There are simplifications, of course, but the game generally offers the same thing as PC and console games. There's a story to hear.
The action takes place in a world destroyed by war and cataclysms. We begin by just going to the property that someone gave us – on the way, we're robbed of a letter of credentials, and equipment. So, we have to survive, get new equipment, and hunt down the thieves. And this is the beginning of a grand intrigue in a hostile place where many creatures are able to finish us off without mercy.
Exiled Kingdoms is one of several games released in a very honest model that you might know from a retro racing game – Horizon Chase. The author, David Ballestrino, shared a snippet of the game for free so we could try it – and only pay once we're sure we'll enjoy the whole thing. Initially, the developer worked alone, but over time he received the support of several designers and artists. And since Exiled Kingdoms aren't expensive and can be tried for free – what's the harm in giving the old school a chance?