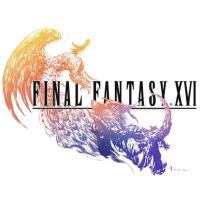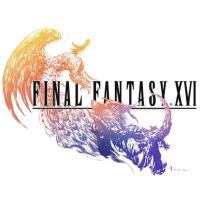 Final Fantasy XVI
FF XVI
The sixteenth main part of the best-selling Japanese RPG series. In Final Fantasy XVI we find ourselves in a fantastic kingdom, which has to deal with the threat from the mighty Plague.
RPG | TPP | fantasy | action RPG | jRPG | Find Your Next Game
Final Fantasy XVI is the sixteenth main part of the bestseller series of Japanese RPGs, published by Square Enix. The game was created under the supervision of Naokie Yoshida (who was its producer; earlier he was responsible for Final Fantasy XIV and Dragon Quest X) and Hiroshi Takai (who had both the fourteenth edition of the series and The Last Remnant in his portfolio).
Plot
Unlike its predecessor, in which the world of magic coexisted with modern technology, Final Fantasy XVI takes us on a journey to the classic fantasy world. As we play, we take on the role of a hero who, as guardian of the Archduke's son, must find a way to annihilate the mighty Plague afflicting the kingdom.
Mechanics
In Final Fantasy XVI the action is observed from the third person perspective (TPP). The game gives us a diverse world, where we can find not only picturesque grassy plains and beautiful cities, but also much darker locations, such as gloomy swamps. While walking through them, we carry out tasks pushing the plot forward and perform various side missions, which are often disturbed by our enemies.
As was the case in the fifteenth part of the series, or at least Final Fantasy VII Remake, the clashes are dynamic and we have to show skill and reflexes and use the combat skills of the protagonist. Enemies, among whom there is no shortage of both cannon fodder and the powerful creatures known as Eikon, are eliminated in a short circuit by using cold weapons, or at a distance by using a wide range of magical attacks. As we progress, we develop a hero, so that we can face more and more challenges over time.
Technical aspects
Final Fantasy XVI is based on the Luminous Engine technology, developed for the 15th part of the series and then greatly improved. The game boasts high quality graphic design - the designs of some of the enemies and locations full of details are particularly impressive.
Game mode: single player
Expectations: 7.6 / 10 based on 171 votes.
Age restrictions Final Fantasy XVI: 16+