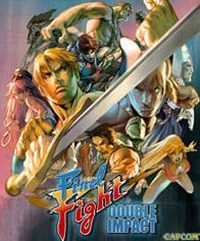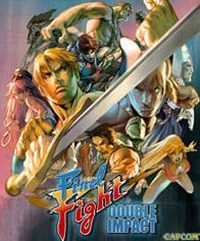 Final Fight: Double Impact
A set of two classic arcade games, complemented by scaled to high resolution graphics, remixed soundtrack and network multiplayer mode.
Final Fight™: Double Impact takes you on a hard-hitting journey through Capcom history with the ultimate versions of arcade classics Final Fight™ and Magic Sword.
Double Impact slams into your home with seamless online and local co-op gameplay, new music by acclaimed remixologists, HD-filtered graphics, a host of unlockables to discover, and an integrated online leaderboard to prove your mettle!
* Online Multiplayer - Relive these classics with friends, both new and old. GGPO network technology creates a frame-accurate arcade experience across the internet, and with online voice chat and the ability to join games in progress, it's just like playing in the arcade. Thanks to a toggle-able open invite system, other fighters can jump right in and donate their fist or sword to the cause.
* Remixed Music - Soundtrack adapted by the highly-acclaimed composers responsible for Bionic Commando: Rearmed. Or if originals are your thing, hit the switch and take a blast down audio past.
* High Quality Visual Enhancement - Final Fight™ and Magic Sword have never looked so good! By utilizing our proprietary graphic algorithm, both games now shine in crisp and clear HD glory. For the purist pixel junkies, toggle it back to play through in its classic original format.
Game mode: single / multiplayer Multiplayer mode: Internet Player counter: 1-2
PEGI rating Final Fight: Double Impact
Final Fight: Double Impact System requirements
Uses:
PlayStation Network