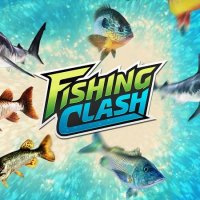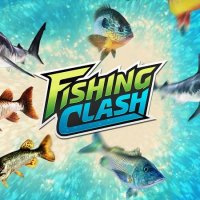 Fishing Clash
A mobile fishing game that allows you to catch fish in a variety of fisheries in the United States. The game was developed and released by the native studio Ten Square Games from Wroclaw.
Simulation | fishing | play for free | fish | Polish
Fishing Clash is a free, mobile fishing game that allows players to fish in various places in the United States of America. In this game you will find many different species to catch and several game modes (including online multiplayer). The game was developed and released by the Polish company Ten Square Games (known from another popular game of this type - Let's Fish).
Mechanics
In Fishing Clash we observe the action from the first person perspective ( FPP). The basic rules of the game are very simple - we choose the fishery, cast the lure and try to catch the fish. We control the behaviour of our character using the buttons displayed on the screen. It is worth noting that the game is not particularly realistic - what matters here is mainly emotions and fun.
In this game you can find a number of different locations (these are coasts, rivers and lakes known from the USA - e.g. Florida or Guntersville Lake) and fish species (e.g. (catfish, bass, ocean sunfish, trout, salmon, barracuda, shark or... whale). It is worth noting that animals require a different approach. In addition to ordinary fish, we may also come across the bosses - stronger variants that require more effort to catch.
In the game of Ten Square Games we can find various types of fishing, such as sea fishing, spin fishing or float fishing. The game also allows you to acquire new fishing equipment and improve your lures.
Game modes
In Fishing Clash, we can play alone or with others, but the fun is getting more and more intense in online multiplayer mode, where we can compete with players from all over the world and break records - both our own and others'.
Technical aspects
Fishing Clash has a nice, three-dimensional graphic design, which is distinguished by a high level of realism (as for mobile game). Both locations as well as models of equipment or animals make a good impression. They also tried to make the water look quite decent, which looks different in different places (you can see the difference between the river and the ocean).
Game mode: single / multiplayer Multiplayer mode: Internet
App size:
Age restrictions Fishing Clash: 12+
Fishing Clash System requirements
Additional information:
Internet connection is required.
Additional information:
Internet connection is required.