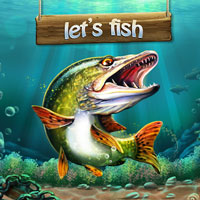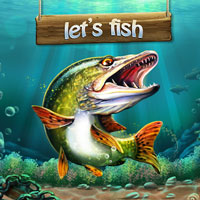 Let's Fish
WWW
Browser fishing game, developed by the native studio Ten Square Games from Wroclaw. The authors reproduced nearly 40 characteristic fisheries from all over the world and over 400 species of fish - from the most common, to those exotic and unique.
Simulation | fishing | play for free | Facebook | Polish | social networking
Let's Fish

Release Date WWW

03July2012
developer: Ten Square Games Official website

game language: English
Let's Fish is an extensive browser fishing game, allowing you to taste the charms of this fascinating sport at home, both for experienced and novice amateurs of fishing rod and float. The title was prepared by the Wroclaw-based Ten Square Games studio, which specializes in browser-based social games and has a warmly received production of Let's Farm. The game is available directly from the website or via Facebook.
During the game we will play the role of a beginner, who, gaining more experience, will visit more than 30 realistically recreated fisheries, scattered all over the world. Each location, of course, offers completely different species of fish: from common fish found in rivers and lakes, through exotic specimens of marine predatory fish, to unique species typical of Asian or even polar fisheries. All in all, the creators represented an impressive number of more than 400 species of fish, each of which requires a slightly different fishing technique, equipment and bait.
The game puts before us another fishing tasks, for the realization of which we are rewarded with an appropriate amount of experience points and currency. The latter will be used in a special shop, where from time to time we will have to replenish the contents of the fishing backpack. We have at our disposal a wide range of various equipment such as rods and spinning rods, monofilaments, hooks, landing nets and even vehicles such as cars, boats and yachts, which make it easier to move around the fishery. Depending on the type of fishing (float, spinning or sea angling) we also have to choose the right reels, spinners, baits and lures, designed to catch different species of fish. Of course, more advanced equipment is not available from the very beginning of the game, and the possibility of its purchase will be unlocked only as the game progresses. According to the free-to-play rules, however, there is nothing to prevent you from buying it earlier with real cash. We can also make it easier for you by buying special bonuses, allowing you to fish larger specimens or gain more experience.
Technically, Let's Fish presents an average level of performance, offering fishing grounds based on scanned photos, to which a gentle water animation has been added. The fishing process itself is also greatly simplified. Advanced social features are an integral part of the game. By inviting your friends to play, you not only have the opportunity to send and receive gifts and share your equipment, but also to compete in one-on-one duels or special championships. The creators also took care of detailed player rankings and daily tournaments with prizes.
Please let us know if you have any comments or suggestions regarding this description.
Game mode: single / multiplayer Multiplayer mode: Internet
User score: 5,5 / 10 based on 33 votes.
Age restrictions Let's Fish: Good for all ages.