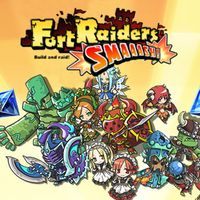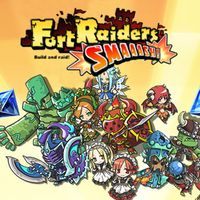 Fort Raiders SMAAASSH!
A freemium strategy game for mobile devices published by Acquire, the producer of such series as Tenchu and Way of the Samurai. The creators drew their inspirations from other classic mobile games, such as Clash of Clans.
Strategy | fantasy | tower defense | 2D | social networking
Fort Raiders SMAAASSH!, released on AND and iOS, is a social strategy game maintained in the style of the extremely popular Clash of Clans. The game was developed by Acquire, more widely known for producing games from the Tenchu and Way of the Samurai series, has a number of unique features that distinguish it from many clones of Supercell's hit. The game was released in a free-to-play model with optional microtransactions.
Plot
The action of Fort Raiders SMAAASSH! takes place in a fantasy land where the mysterious Temple in the Clouds is the center of everything. According to the legend, this unusual building hides a great treasure. All warriors dream of owning it. To get it, they are building huge forts and developing a private army, with the help of which they intend to deal with the guards and triumphantly enter the top floor of the Temple.
Mechanics
Fort Raiders SMAAASH! uses the basic mechanics propagated by Clash of Clans. The gameplay is divided into two phases. The first one is related to the expansion of the fort. The difference is that the fortress looks like a tower, and the action is presented from the side view in traditional 2D. Players expand the fort primarily upwards, installing stairs, bridges, strategic infrastructure, traps and shooting towers to protect the domain from invaders.
At this stage, the user also produces resources required for production, and trains the army. In the second phase, we attack enemy towers, belonging to both artificial intelligence and other players. Interestingly, the fortresses can be razed to the ground by breaking the foundations - there is no need to destroy them floor by floor. By winning battles, we get additional funds and resources, which can also be used to improve what we have built so far (shooting towers, traps, infrastructure, etc.). Various hired heroes, who visit forts looking for a well-paid job, help in battles. Many of them have unique, very helpful skills.
Game mode: single / multiplayer Multiplayer mode: Internet
App size:
Age restrictions Fort Raiders SMAAASSH!: 12+
Fort Raiders SMAAASSH! System requirements
Additional information:
Internet connection is required
Additional information:
Internet connection is required