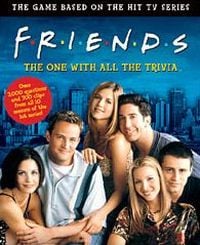 Friends: The One With All The Trivia
An electronic-entertainment project, which is a virtual equivalent of the extremely popular series Friends - telling the adventures and adventures of six friends who find it hard to find their way in the surrounding reality.
Logic | quiz | educational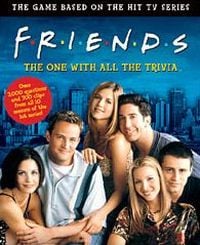 You've seen them laugh and cry, dump and get dumped, move-in and move-out, fight and make up. The list could go on forever. But trough years of watchinh their lives go by, the question still remains, How well do you know your Friends?
FIRENDS: THE ONE WITH ALL THE TRIVIA is here to answer that very question! Get ready for the videogame deisgned to put your Firends knowledge to the test!
Claim to be the Friends expert of your group?
Find out in the head-to-head competition of all play and buzz-in multi-player modes.
All alone and miss your Friends? Two single-player modes, decaffeinated and caffeinated, are sure to cure your loneliness.
Troughout gameplay, count on your funny and familiar character hosts - Janice, Gunther and Jack & judy Geller - to keep uou company! They'll walk you through menus, gameplay and all 3,000+ trivia questions.
PEGI Rating