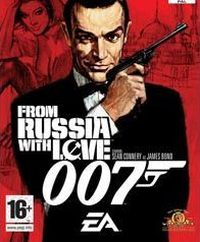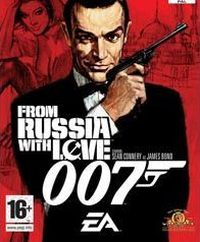 From Russia with Love
From Russia with Love is an expanded, dynamic action/TPP game, telling about the adventures of popular agent 007, i.e. James Bond. This product is largely based on the 1963 feature film (Greetings from Russia), although it does not lack new themes and events.
Action | TPP | cold war | spyware | videos | TPS | 60s and 70s
Enter the Classic World of James Bond
The year is 1963. Your name is Bond, James Bond. And your mission is to slip inside the dangerous and debonair world of the original 007 played by none other than Sean Connery. Travel to exotic destinations such as Istanbul and the Orient Express, connect with a beautiful Russian double agent, and immerse yourself into an authentic re-creation of the classic Bond world. In missions that combine driving and stealth, delve deeper into the plot of the legendary film in an experience that will leave you shaken... and stirred.
Features:
- Play as Connery's Bond—Step into the shoes of the legendary Sean Connery, the original James Bond.
- Enter the World of Classic 007—Drive the vintage cars, meet the beautiful women, and visit the exotic locales, all beautifully rendered in authentic '60s style.
- The Best Bond Experience Yet—Fully integrated stealth and driving missions, non-linear level progression, the new zoom and focus aiming mechanic, and a deeply immersive living world add up to innovative, non-stop Bond action.
- Brand-New Multiplayer Mode—Third-person, split-screen deathmatch mode offers an engrossing social multiplayer experience.
- Control 007 Like Never Before—A new scoring and rewards system allows you to deeply customize the equipment, skills, and abilities you'll use in action as James Bond.
- Classic Gadgets Made Modern—Equip yourself with an array of classic weapons and gadgets updated with unique 21st century twists.
Last updated on 10 December 2007
Game mode: single / multiplayer Multiplayer mode: Player counter: 1-4
Media type: 1 DVD
User score: 7.1 / 10 based on 294 votes.
PEGI rating From Russia with Love
From Russia with Love System requirements