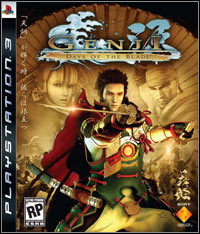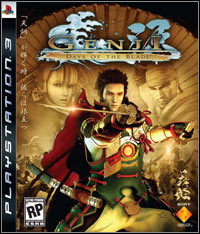 Genji: Days of the Blade
PS3
Genji: Days of the Blade is a continuation of the 2005 release of Genji. The action is set in the historical reality of Japan and takes place three years after the events of the previous part.
Genji: Days of the Blade

Release Date PS3

13November2006
developer: Game Republic publisher: Sony Interactive Entertainment Official website

game language: English
The Tale of a Legendary Samurai Returns
Set three years after the last chapter of Genkuro Yoshitsune's life, Genji: Days of the Blade™ continues to expand on the historical accounts of feudal Japan. Genji: Days of the Blade unveils beautiful next generation visuals and sword slashing gameplay as an exclusively developed title for the PLAYSTATION®3.
Genji: Days of the Blade will capture the attention of the hardcore gamer / early adopter eager for a "traditional" action/adventure gaming experience. Featuring more than double the amount of gameplay, more diverse levels of fighting, and more playable characters - all underlying an epic tale of a warrior's honor, Genji: Days of the Blade promises to deliver a genuine next-generation experience on the PLAYSTATION®3
* Twice the content, twice the action - Over 15 hours of gameplay continuing the story of Yoshitsune and based on the historical battle between the Genji Clan and the Heishi Clan.
* Swap between four playable characters at any time - Take advantage of each of the four characters' unique fighting style or unleash devastating team-based fighting combos by interchanging characters between attacks.
* Exquisite combat - Gracefully articulated swordplay captured by Mitsuhiko Seike, Japan's finest sword fighter, provides the heart and soul of intense authentic action.
* Massive Battles - Lead Yoshitsune and his men against hundreds of warriors as you strive to reach, and defeat, the enemy warlord in epic battle sequences based on Japanese history.
* Beautifully detailed battlegrounds - From shimmering details of the great naval battle of Dannoura to epic monumental horseback encounters at Ichinotani, Genji: Days of the Blade truly harnesses the power of the PLAYSTATION®3 to deliver next-generation visuals.
Game mode: single player
Media type: 1 BD
User score: 7,6 / 10 based on 120 votes.
PEGI rating Genji: Days of the Blade