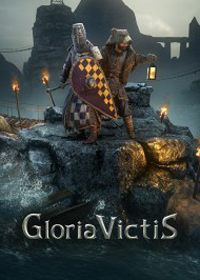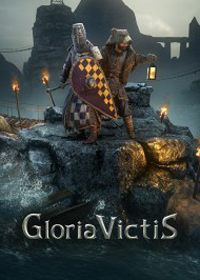 Gloria Victis
PC
Ether Fields
An MMORPG set in the Medieval Ages, developed by independent Polish studio Black Eye Games. Gloria Victis was designed as an alternative to many similar Asian MMO games, which usually fail to represent the actual feel of the Medieval period and its socio-economic realities.
RPG | FPP | TPP | fantasy | PvP | PvE | the middle ages | MMORPG | Polish | indie games | MMO | Find Your Next Game
Gloria Victis

Release Date PC

07February2023
developer: Black Eye Games publisher: Black Eye Games Official website

game language: English
Gloria Victis is an ambitious project of the independent Black Eye studio. The game (originally known as Ether Fields) was created as an alternative to Korean free-to-play MMORPGs, their medieval worlds being usually portrayed colorfully, with the presence of magical creatures. To contrast this, the game offers a dark, mature storyline and an elaborate socio-economic layer in its world.
Plot
Gloria Victis is set 20 years after a series of turbulent events - wars, crusaders and mysterious killings - that shaped the entire continent anew. Even long after they ended, the land is still not peaceful. The descendants of the world's creators are warring even today, the playable character finding themselves right in the center of their conflict.
The player must side with one of four nations, inspired by European and Middle-Eastern communities from the 10th-15th century. The available nations are Midland, Nordheim, Azebia and Sangmar. The developers have taken care to make the factions differ not only in terms of appearance, but also their beliefs, culture and history.
The game's world was based on medieval Europe and the Middle East, combining real life with low fantasy. Throughout the adventure we'll encounter mythical creatures inspired by ancient legends, as well as powerful spellcasters.
Mechanics
As befitting an MMORPG, the gameplay of Gloria Victis revolves around exploring different areas, completing quests and fighting enemies. There are four available character archetypes. The player has a lot of freedom when building their character, as the game doesn't feature a class system. We can spend our development points however we'd like, building the character entirely to our tastes.
Combat is an important part of the game. Its implemented non-target system means the player must attack on their own, evading enemy strikes at the right moments. There are plenty of medieval weapons to use, including both melee (swords, axes) and ranged (bows, crossbows) options, although player skill plays a bigger role than gear or stats. The game also features naval combat, during which we can ram enemy ships, fire cannon volleys and board them.
Gloria Victis features an interesting loot system called Partial Loot. A defeated enemy can be looted just like in many other RPGs, but rather than losing all their possessions, they only lose what the looter chooses. This makes the game more accessible for newcomers and prevents junk from flooding the veterans' inventories.
Gloria Victis also features an expansive crafting system, based on real medieval techniques. Players must first gather resources, which then have to be processed in workshops owned by various craftsmen. This makes connections very important when crafting, as they grant us access to necessary materials. The system also drives the game's economy, as the items don't appear out of nowhere, instead being crafted by the players themselves.
Yet another expansive system featured in the game is building. Owned land can be a foundation for buildings and even entire cities. These grant access to workshops and warehouses, let players establish trade relations or extract various resources.
Game modes
Gloria Victis is an MMORPG, mandating multiplayer. The primary mode is PvP, taking place around the game's entire world, not counting several safe zones. Willing players can duel, fight in arenas or participate in territory battles. It is also possible to form and join guilds, as well as create adventuring parties. Organization leaders can create their own countries and grant lands to their vassals. There is also a PvE mode, in which players face foes controlled by AI. One can, for example, hunt wild animals or pester local bandits.
Technical aspects
Gloria Victis on the PC runs on Unity 3D (the game's previous version - Ether Fields - ran on the devs' own Barok engine). The visuals are appealing and rich in detail. The game features a dynamic weather system, a day-and-night cycle and even changing seasons. The soundtrack is inspired by actual medieval compositions.
Last updated on 07 February 2023
Game mode: massive online multiplayer Multiplayer mode: Internet
User score: 6,7 / 10 based on 165 votes.
Pre-release expectations: 8.6 / 10 based on 966 votes.
Age restrictions Gloria Victis: 16+
Gloria Victis System requirements
Minimum:
Intel Core i3-6100H 2.7 GHz / AMD Athlon II X4 620 2.6 GHz
8 GB RAM
graphic card 2 GB GeForce GT 740 / Radeon HD 7750 or better
15 GB HDD
Windows 7 64-bit
Recommended:
Intel Core i5-3470 3.2 GHz / AMD Phenom II X4 955 3.2 GHz
12 GB RAM
graphic card 4 GB GeForce GTX 960 / Radeon HD 7970 or better
15 GB SSD
Windows 7 64-bit