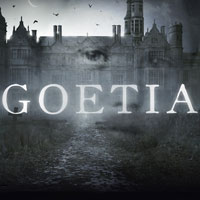 Goetia
A dark, Victorian-themed adventure game developed by Ynnis Interactive, an independent French studio. The story takes the player to the mysterious Blackwood Manor, where the female protagonist died years ago. Her name was Abigail, and her spirit has been summoned once again.
Adventure | point-and-click | horror | logical elements | 2D | indie games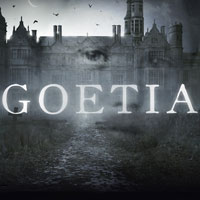 Goetia is a dark, Victorian-style point-and-click adventure in which we play the spirit of a girl who died 40 years earlier. The title was created by an independent French studio Ynnis Interactive, and the production of the game was supported by a campaign on the Kickstarter website.
The action takes us to the mysterious property of Blackwood Manor, where the heroine of the game, a young girl named Abigail, died. Now, after many years, her spirit has been summoned again to this dark place, and our task is to explain what really happened after her death and led to the downfall of the property. We will also find out why we were "brought back to life" and what the dangerous fanatic clan of fanatics wants to achieve by means of mysterious experiments.
The general premise of the game is based on the mechanics of point-and-click adventures, and the fun comes down largely to exploring and solving riddles. However, the fact that in the game we play the character of the spirit brings with it a number of interesting innovations. First of all, our heroine easily penetrates walls, ceilings and floors, so that she can easily get to any, even hidden places. The authors resigned from classic equipment, offering instead the possibility of possessing any object and using it to solve puzzles. These, in turn, can be solved in several possible ways, thanks to the use of new ghostly powers, which we discover gradually during the game.
The action of the game is fully non-linear, and during the game we can freely move around each of the 90 locations. In addition to the Blackwood Manor property itself, we will come to visit the surrounding forests, ruins, caves and an abandoned village. The graphic design was realized in 2D perspective, and during the exploration we usually observe the next atmospheric places from the side. The party is accompanied by disturbing music performed by the Norwegian group Sombering Sail. It combines elements of ambient and folk music with progressive rock, drawing inspiration from artists such as Anathema, Tool, Porcupine Tree and Opeth.
Please let us know if you have any comments or suggestions regarding this description.
PEGI Rating
System requirements
Minimum:
Intel Core 2 Duo 2 GHz/AMD Athlon 2.2 GHz
2 GB RAM
graphic card 1 GB GeForce GT 705/Radeon R7 240 or better
7 GB HDD
Windows 7
Recommended:
Intel Core i5-4440 3.30 GHz/AMD FX-6300 3.5 GHz
4 GB RAM
graphic card 2 GB RAM GeForce GT 740/Radeon R7 250 or better
7 GB HDD
Windows 8/10