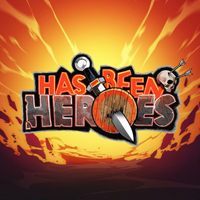 Has-Been Heroes
A rougelike side-scroller developed by Frozenbyte. The players assume control over a ragtag group of heroes a little over their prime. The team receives a final task – escorting two princesses to a special academy.
RPG | fantasy | turn-based | roguelike | 2D | indie games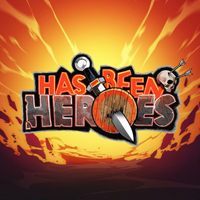 Has-Been Heroes for PC, PS4 and etc. is a rougelike developed by Frozenbyte, a studio known from warmly-welcomed Trine series. The game was released on multiple platforms, including eighth generation consoles and Nintendo Switch.
Plot
The action of Has-Been Heroes takes place in a typical fantasy universe. The players assume control over a group of ageing heroes, known for their heroic deeds (killing rats, saving a prince, pacifying a dragon, and so on). The group is brought back from retirement with a new mission – escort two princesses to a special academy. As can easily be imagined, the mission won't be easy, with numerous dangers waiting for the unusual party.
Mechanics
In Has-Been Heroes, action is seen from a side perspective. Our heroes traverse randomly-generated locations found in fourteen different areas, battling more and more powerful enemies. We can choose from twelve heroes, each equipped with unique equipment and abilities. The group includes Rouge, Bard, Dwarf, and even a Mexican Wrestler. The game is characteristic for numerous magical abilities – some of the heroes can throw hundreds of spells which can further be mixed into spectacular combinations. In all, we can make use of over 300 spells and 200 items.
The battles take place in real time, with the participants are arranged in three lines. Enemy lines are often built from varied opponents – our job is to find weak points and prepare an effective counter. It should be mentioned that death is permanent, so each defeat forces us to begin from scratch. Don't forget that our main objective is to defend the princesses. If the enemy manages to capture either one of them, the game is over. However, most of the content is randomly-generated, marking each playthrough unique – the replayability factor is certainly strong in this one.
Technical Aspects
Has-Been Heroes is characterized by simple, two-dimensional graphics and animated visuals. However, the game doesn't manage to surpass the previous projects of the studio, including the aforementioned Trine series, when it comes down to the graphics.
Similar games:
PEGI Rating
System requirements
PC / Windows
Minimum: Intel Core i3/i5/i7 1.8 GHz/AMD Dual Core 2.0 GHz, 4 GB RAM, graphic card 896 MB GeForce GTX 260 or better, 2 GB HDD, Windows 7/8/10 64-bit