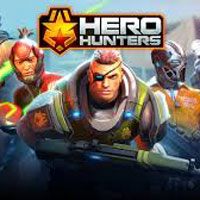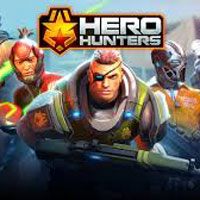 Hero Hunters
Online TPP shooter with RPG features developed for mobile devices. The game offers various game modes (including PvP, cooperation and single player) and a huge list of heroes to choose for our team.
Action | TPP | Post Apocalypse | RPG elements | co-op | shooters
Hero Hunters is an online TPP shooter with RPG features, with various game modes to cater to the tastes of fans of single and multiplayer. The game offers wide choice of varied characters and graphics of unusually high quality. It is the work Hothead Games studio (Killshot, Rivals at War: 2084) and has been released as a free-to-play title with microtransactions.
Game mechanics
Hero Hunters resembles Gears of Wars (due to the third-person perspective and the cover system) and the Borderlands series (as it also uses shooting system based on statistics – whether we kill an enemy or not is determined not only by aim, but also level and equipment).
Hothead Games' title also borrows from Overwatch. There are many heroes to choose from, each with different statistics, equipment and special powers. Each of them has a specific role to fulfill (Frontline is a classic tank, Mid-line focuses on dealing damage quickly, Support heals friendly heroes etc.). Before a fight starts, we choose a few characters, between which we can later freely switch. More heroes are unlocked as we gather experience, which is also used to develop characters who participated in a mission.
Game modes
There are a few game modes available in Hero Hunters:
single player campaign – players take part in a struggle against intimidating Kurtz in post-apocalyptic town;
cooperation – focused on epic missions designed for more than one player, including battles with powerful bosses;
Players vs. Player – skirmishes against other players;
Gauntlet – a mode in which heroes capture points and defend them from overwhelming forces.
Technical aspects
Hero Hunters offers outstanding three-dimensional visuals when compared to typical mobile titles, resembling more games dedicated for stationary devices. Textures are sharp, while characters' and environmental models are full of details. Lighting system and particle effects are also very appealing.
Last updated on 26 February 2018
Game mode: single / multiplayer Multiplayer mode: Internet
App size:
Age restrictions Hero Hunters: 12+
Hero Hunters System requirements
Additional information:
Internet connection is required.
Additional information:
Internet connection is required.