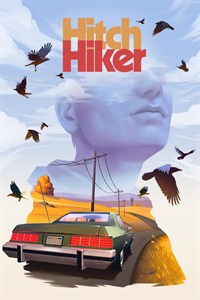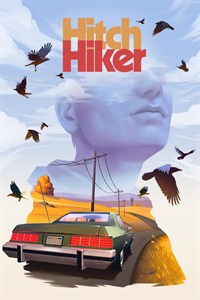 Hitchhiker
Hitchhiker: A Mystery Game
Hitchhiker is a mysterious adventure game by Mad About Pandas studio. The player takes on the role of an amnesia-stricken man who hitchhike in order to discover his own identity.
Hitchhiker is an adventure game about a man suffering from amnesia, who embarks on a hitchhiking journey in order to get to know himself. Mad About Pandas studio is responsible for this unusual production.
Plot
In Hitchhiker we play the hitchhiker, who is affected by amnesia. He does not know his identity, the purpose of his journey or the reason for the loss of memory. The farmer who picked him um tries to help him regain his memories.
The source of clues about the hero's past is to a large extent the highway. Every detail, even potentially insignificant, such as a match box or billboards standing by the road, can have a hidden meaning that is important for the story. Even the stories told by his companion are linked to the hitchhiker's past.
Over time, the protagonist discovers that the driver is not completely honest with him.... This means that he has to question practically everything that he thought he knew about himself.
Mechanics
The action of the game is limited to the interior of the car. In Hitchhiker the player's role is very limited. Watching the world from the first person perspective, we find various elements that may be related to our past both in the car and in the view outside the window. Of course, during the dialogues we have the opportunity to choose the right line to direct the conversation in the desired direction.
Technical aspects
The game offers stylized graphics, adopting warm, pastel colors. The sound layer is also very simple and is limited to dialogues and the sounds of the engine and radio.
Game mode: single player
Expectations: / 10 based on 2 votes.
PEGI rating Hitchhiker
Hitchhiker System requirements
Minimum:
Intel Core i3 2.0 GHz
2 GB RAM
graphic card 1 GB GeForce GTS 450 or better
8 GB HDD
Windows 7 SP1 64-bit