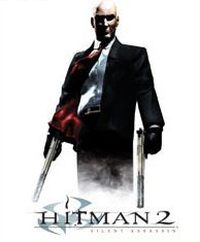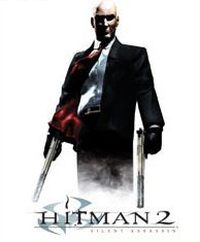 Hitman 2: Silent Assassin
The sequel to Io-Interactive's well-received stealth action game from 2000. The game's story starts in a Sicilian monastery, where the protagonist of the first game, Agent 47, tries to forget about his former deeds by seeking atonement in peaceful life and prayer.
Hitman 2: Silent Assassin
Release Date
Hitman 2: Silent Assassin is a sequel to the well-received Hitman: Codename 47. The protagonist is once again the assassin for hire with a barcode on the back of his head.
Plot
The story starts in a Sicilian monastery, where Agent 47 is trying to fprget about his former deeds,by seeking penance in a peaceful life full of prayer. Unfortunately, soon he is tracked down by Russian mafia and forced to get back to job. He quickly learns he is being manipulated and becomes a target himself, hunted by a well-trained ex-Spetznaz.
Gameplay
There are 21 missions in the game, in which you need to use four basic skills of an assassin: reconnaissance, camouflage—so that you could "blend into the crowd", silently sneaking to your target, as well as covering your tracks. Doing wet jobs will take you all around the world, as the missions are set in six main locations, including Sicily, St. Petersburg, Melesia, Japan, and Nuristan. There are over 30 weapons, starting with knives and pistols, all the way to sniper rifles and explosives. The sequel introduces some new weapons and tools useful to a hitman, such as crossbows, poisonous darts, stun ammo, and even chloroform.
There also is an improved UI – now you can store items in the inventory (instead of having to buy it before every mission) and have better access to objectives and hints. Moreover, you can save game during missions.
Technical aspects
Hitman 2: Silent Assassin uses new graphics engine that assures better and more detailed 3D graphics. It is also possible to switch between fist and third person perspective.
Game mode: single player
Media type: 1 CD
User score: 8,3 / 10 based on 5378 votes.
PEGI rating Hitman 2: Silent Assassin
Hitman 2: Silent Assassin System requirements
Recommended:
Pentium III 800MHz
256MB RAM
32MB graphic card