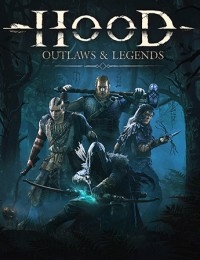 Hood: Outlaws & Legends
Hood: Outlaws & Legends is a multiplayer TPP action game in which we play outlaws in a medieval world full of corruption. Like the legendary Robin Hood, we attack the rich to win gold and glory. Sumo Digital and Focus Home Interactive are responsible for the game.
Action | TPP | the middle ages | RPG elements | network | co-op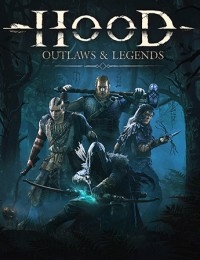 Game mode: multiplayer
Multiplayer mode: Internet, players: max 8
Hood: Outlaws & Legends is a medieval TPP action online game, created by the Newcastle-based division of the Sumo Digital studio. This is a team experienced in creating games focused on multiplayer gameplay - they have previously worked on such games as Team Sonic Racing, LittleBigPlanet 3 and Crackdown 3.
Plot
Hood: Outlaws & Legends takes place in a dark medieval world ruled by corrupt power. In the game we play as outlaws who want to get rich or become a legend among oppressed people, robbing the rich and giving away to the poor like Robin Hood and his companions from Sherwood Forest.
Mechanics
Hood: Outlaws & Legends offers a dynamic PvPvE (player vs. player vs. environment) gameplat in which two teams of players have to carry out an attack, competing against each other and overcoming numerous obstacles and enemies controlled by artificial intelligence along the way. How we neutralize the guards depends on our preferred approach. We can do it quietly or get into direct contact with them, risking detection of our actions.
After successful robberies, you can improve your skills (each of the available characters has a unique set of abilities), equipment and change the appearance of outlaws. The game content is regularly updated. Creators add new maps, heroes, game modes and orders.
Technical aspects
Hood: Outlaws & Legends offers full 3D graphics at a decent quality. Players explore both closed locations and open spaces, including the medieval city. The game atmosphere is quite dark and the gameplay is brutal.