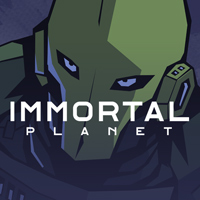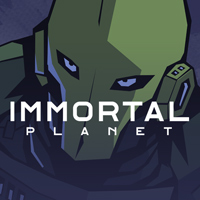 Immortal Planet
Another game created by an independent Polish developer, Tomasz Waclawek, who is best known for his 2015 2D platformer Ronin. Immortal Planet takes the players to an icy planet. There, within an ancient tomb, resides a group of undead warriors.
RPG | science fiction | Isometric view | Polish | indie games | action RPG | soulslike
Immortal Planet is the second game by Tomasz Waclawek, a representative of Polish indie gaming scene, who gained recognition with the warmly-received 2D platformer Ronin. Similarly to that game, Immortal Planet is set in retro stylistics, but here, on the other hand, we are dealing with an isometric action RPG. The game was inspired by the well-known Dark Souls series, especially with regard to character progression and death and rebirth cycle.
Plot
Immortal Planet for PC takes players to an icy planet. There, within an ancient tomb, reside undead warriors. In the game you become one of these warriors, who suddenly awakes from his cryogenic sleep for an unknown reason. The protagonist has to learn the secrets of the planet and escape the tomb, while fighting ever watchful guardians encountered on the way.
Mechanics
When it comes to gameplay mechanics, Immortal Planet PC fits the definition of an action RPG with the classic isometric perspective. Playing as the aforementioned warrior, the player traverses carefully designed game levels and fights against strong opponents. For that you can use a heavy sword and fire arms as well as magic.
Combat system was designed in a way that promotes patience and punishes recklessness. The stamina bar, displayed next to the main character, plays the key role here – each opponent you are fighting also has it. On one hand, this can limit your combat effectiveness, but on the other, it can be used to stun a weakened enemy. A good choice of tactics is especially important during multi-phased boss fights.
Upon dying — which happens here quite often — you return to the game in a specific respawn point, similarly to the Dark Souls series. Unfortunately, this means losing some experience. However, it is possible recover that, just like you can capture points dropped by defeated enemies. As you progress, the character learns various spells and acquires many useful items, which can help you adjust the hero to suit your favorite playstyle.
Technical aspects
Immortal Planet PC uses old-school 2D graphics with isometric view. Because of its mature themes and gameplay, the game features rather dark stylistics. It is also worth mentioning that the visuals are made in high resolution – not according to the recently popular trend of pixel art.
Game mode: single player
PEGI rating Immortal Planet