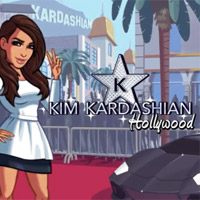 Kim Kardashian: Hollywood
A simple simulator of celebrity's life developed for mobile platforms and social networking services by the American company Glu Mobile. In the game the player assumes the role of a common saleswoman working in a clothes shop who one day suddenly meets Kim Kardashian.
Simulation | Economic | play for free | Facebook | life Simulator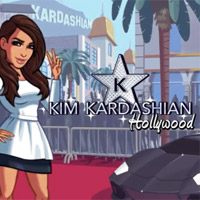 Kim Kardashian: Hollywood is an entertainment game, which is the port of the famous mobile project of the same title. In the production we play the role of a girl who wants to be famous, but in order to do so, she has to overcome many adversities, make various acquaintances and more.
We start the game as a saleswoman in a clothes store, where we mainly deal with arranging clothes in dice and making transactions. One day, the famous Kim Kardashian arrives at the workplace, with whom we quickly make friends, which almost immediately results in new opportunities to gain fame. For a good start we make an appointment with Kim for a photo session, and then the events take place on their own - we get to a party full of stars, meet a manager and start making a real career.
Game in Kim Kardashian: Hollywood consists in performing simple actions, limited in principle only to clicking the mouse cursor on the selected places, which triggers specific actions, e.g. posing for a photo. However, the creators made available a number of additional activities, often depending on the abundance of our wallet and energy points. We can dress in a variety of clothes, change our hairstyle, visit the city, travel by subway, etc. We can also change our hairstyle. The fun is simple and uncomplicated.
Production uses a micropayment system. Practically all activities consume the energy of our charges. It renews itself, but if necessary, you can also buy stars for real money, with which we will pay for energy points. In addition, you need money for shopping and travel. We earn the virtual currency while the heroine is working, but for those who are impatient there is a possibility to buy it as a micropayment.
Please let us know if you have any comments or suggestions regarding this description.
Similar games:
Age Rating
age requirements: 12+
System requirements
Additional information (iOS):
Internet connection is required
Additional information (AND):
Internet connection is required