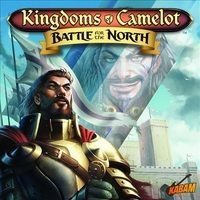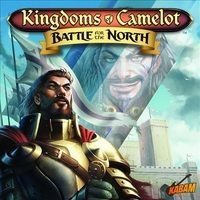 Kingdoms of Camelot: Battle For The North
A social economic strategy in which we must build a powerful empire. Players develop their army, conquer surrounding settlements, use the help of famous medieval knights and form alliances with other participants of the game.
Strategy | Economic | play for free | the middle ages
Kingdoms of Camelot: Battle For The North for iOS and AND is another game developed by Gaea Mobile studio, known from a MOBA called Ace of Arenas. Kingdoms of Camelot: Battle For The North is a social strategy similar to Clash of Clans.
Plot
The game takes place in the Middle Ages. The barbaric Picts commanded by Drust mac Erp invaded northern Britain and killed King Lothian. In order to save the failing kingdom, Queen Morgause asked for the help of the ruler's step-brother, Arthur. The fate of the country depends only on him - and of course on the players who will have to guide the troops fighting the invaders.
Mechanics
The aim of Kingdoms of Camelot: Battle For The North,for the iOS and AND platform, is to build a powerful and prosperous empire. The game is divided into several basic elements. One of them is the need to obtain raw materials (stone, wood, food, etc.) and to build buildings - exactly as in every game of this type. Thanks to this, we are able to build defensive walls or barracks, where we train various military units. We use them both to defend our kingdom and to attack nearby settlements of other players. The world map gives you information about the strength of the opponent, but be careful, because during the game we form alliances with other players and it may turn out that the seemingly weak kingdom has strong allies.
Another attraction is the possibility of recruiting legendary knights. If we grow strong enough, we can use the help of such heroes as Sir Lancelot, Sir Gawain, and Sir Percival, who have a significant influence on the course of the battle. The fight itself is self-contained and the player's role is limited to determining the composition and number of units to be sent to the battle.
Technical aspects
Kingdoms of Camelot: Battle For The North for iOS and AND is not the prettiest game in the genre. Most of the time we observe only the buildings in our kingdom and the map of the world. In addition, we constantly browse the various tabs of the interface, where we get acquainted with the necessary information. Nevertheless, it works well in the game, although you should not expect any graphical fireworks or spectacular fights.
Game mode: single / multiplayer Multiplayer mode: Internet
App size:
Age restrictions Kingdoms of Camelot: Battle For The North: 12+
Kingdoms of Camelot: Battle For The North System requirements
Additional information:
Internet connection is required
Additional information:
Internet connection is required