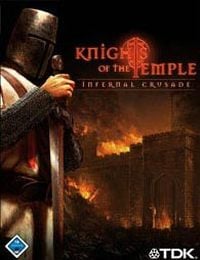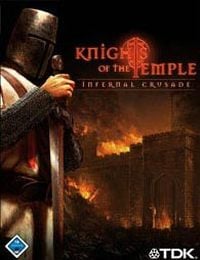 Knights of the Temple: Infernal Crusade
Action/Adventure game (type: hack-and-slash), created by programmers from the Swedish development studio Starbreeze, known in the world for its two parts of the Enclave series.
Action | TPP | the middle ages
An evil Bishop has abducted Adelle, a mysterious young woman with divine powers. With his entourage of disciples and their captive Adelle, he embarks on an Unholy crusade, moving along the initial routes of the historic crusades. By misusing Adelle´s powers against her will, he plans to complete the Unholy Circle and to perform dark rituals at sacred places to desecrate them. This way he intends to eventually unlock and gain access to the Gateway to Hell.
Paul, a young, newly initiated Templar knights finds upon him the tough task of starting a mission to uncover the Evil Conspiracy, to interrupt the Unholy Circle and to prevent the Evil Bishop from fulfilling his plan. Only by saving Adelle can he save the world form Evil.
Features
* 25 levels set in 7 types of environments.
* 30 types of enemies with different behaviors and weaknesses.
* A multitude of context sensitive attacks.
* Character progression through Combo Attacks, Special Attacks and Divine powers.
* State-of-the-art motion captured animations, in-game events and cut-scenes.
* State-of-the-art graphics and special effects.
* Interactable and destructible environment and objects.
* 27 soundtracks and themes.
Game mode: single player
Media type: 3 CD
User score: 8,1 / 10 based on 746 votes.
PEGI rating Knights of the Temple: Infernal Crusade
Knights of the Temple: Infernal Crusade System requirements
Recommended:
Pentium III 1.2 GHz
256MB RAM
32MB graphic card