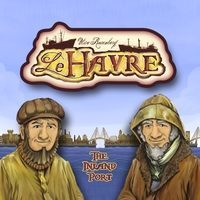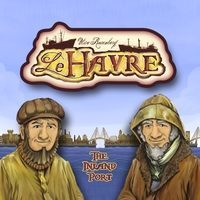 Le Havre: The Inland Port
A mobile adaptation of a popular board game by Uwe Rosenberg, developed by the German Digidiced. Similarly to the original, the gameplay boils down to a struggle between two persons competing for the title of the owner of the most profitable port in the eponymous French city.
Party | Economic | Board & card | elements of strategy | network
Le Havre: The Inland Port is a digital adaptation of a successful board game by Uwe Rosenberg (known from Agricola). The game was developed by Digidiced, a German studio specializing in making video game adaptations of board games. Le Havre: The Inland Port was released in a premium model without any microtransactions.
Mechanics
Just like in the board original, the game is designed for two people. They compete with each other to have the most profitable port in the French city of Le Havre. The gameplay focuses on managing the infrastructure, buying and selling buildings and trading resources, without which we won't be able to perform any moves. This is done in a turn-based system and involves placing new buildings on special boards or using existing facilities.
Game modes
Le Havre: The Inland Port allows you to play against artificial intelligence, a friend in hot-seat mode or over the Internet. In the latter case, the matches take place in an asynchronous system, so there is nothing to prevent you from playing against multiple opponents at the same time. Finally, it is worth mentioning the cross-platform rankings, which make the struggle more attractive.
Le Havre: The Inland Port isn't too complicated (which is not surprising, because we are dealing here with a simplified and much faster basic version of Le Havre), but those who have problems with the game can complete a tutorial.
Technical aspects
The graphic design is based on the design of the original board game, which should be treated as a positive because it is easy-to-read and doesn't hinder play.
Game mode: single / multiplayer Multiplayer mode: Internet Player counter: 1-2
App size:
Age restrictions Le Havre: The Inland Port: Good for all ages.