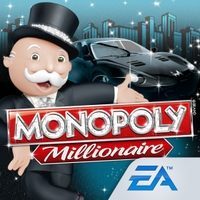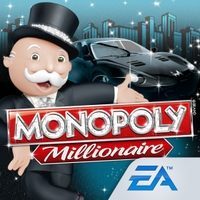 Monopoly Millionaire
Another variation on one of the most popular social games in history, developed in cooperation with Electronic Arts and Hasbro. The aim of the game is to multiply your fortune, and the player who first reaches the wealth limit wins.
Monopoly Millionaire, released on AND and iOS, is another variation of one of the most popular social games in history, prepared in cooperation between Electronic Arts and Hasbro, the creators of the original table game. A similar title called Monopoly Millionaires originally appeared on Facebook in 2011. However, the game released on mobile devices has slightly different mechanics and is devoid of extensive social aspects.
Mechanics
General rules of Monopoly Millionaire don't differ significantly from all the well-known rules of the original Monopoly. The goal is to multiply your fortune by purchasing various properties and taking profits from renting houses and hotels built there. During the game, there are also various random situations like the one where you are sent to prison and have to wait one turn.
Unlike the physical version of the game, the fun in the virtual Monopoly is much faster. Before starting the game, we set a certain amount of money and the first player who reaches it wins. Special cards add variety to the game - thanks to them you can build free hotels or pay off other players by buying their property without the owner's consent. A certain innovation is also the ability to improve the player's token - we can receive more money by passing through the start tile.
Game modes
The creators have included the single-player mode where we play with opponents controlled by AI or a multiplayer game in the local network and in the simultaneous mode.
Technical aspects
As for the visuals, Monopoly Millionaire isn't significantly different from its physical counterpart.
Game mode: single / multiplayer Multiplayer mode: Player counter: 1 - 4
App size:
Age restrictions Monopoly Millionaire: Good for all ages.