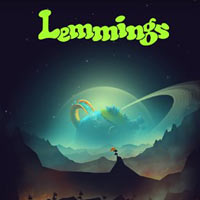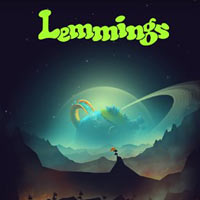 Lemmings
A puzzle game which is part of a cult series started in the nineties of the twentieth century. While playing in Lemmings, we take control of the title creatures, which we carry out through the dangerous boards located on different planets.
Puzzle | play for free | 2D | arcade elements
Lemmings is a puzzle game developed by the team at Sad Puppy in collaboration with Sony Interactive Entertainment. The title, which is an installment of the iconic series, whose roots date back to 1991, is distributed in the freemium model.
Plot
As in the previous installments, in Lemmings we take control of the eponymous title creatures. As their home planet fell victim to a tragic catastrophe, our proteges were forced to travel into space and search for a new home in the midst of countless celestial bodies.
Mechanics
In Lemmings, the action is shown from the side. During the game we lead the Lemmings through various procedurally generated locations on different planets. Among the latter we will find both Earth-like planets and places filled with fire, circular saws and other dangers; just as in the original, rescuing all of the creatures borders on miracle here. In order to make the planets fit for life, the Lemmings must work hard, digging, climbing and erecting various constructions. It is worth noting that this time the creatures were divided into tribes, each of which has a unique appearance.
In order to adapt the gameplay to the specifics of mobile devices, the developers took care of simple controls; additionally, we play with the device in a vertical position.
Game modes
Although Lemmings is designed for solo play, the multiplayer mode is replaced by special tournaments where valuable prizes are waiting to be won.
Technical aspects
Lemmings boasts eye-catching colorful cartoonish visual.
Last updated on 02 January 2019
Game mode: single player
App size:
Age restrictions Lemmings: Good for all ages.
Lemmings System requirements
Additional information:
Internet connection is required
Additional information:
Internet connection is required