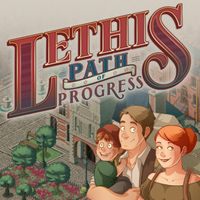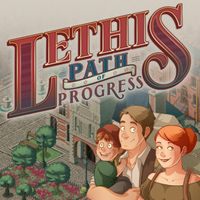 Lethis: Path of Progress
A city-builder developed by Triskell Interactive. The player assumes the role of the mayor of a promising town in the world of Lethis – a steampunk universe with a dose of fantasy elements. Our job is to lead the settlement to become a successful and thriving city.
Strategy | steampunk | Economic | Isometric view | 2D | city builder | 19th century
Lethis: Path of Progress is a city builder released for PC, which sees us take control over a steampunk city. The game is a debut production of Triskell Interactive, and a first title in the set of games taking place in the Lethis universe.
Plot
The game takes place in a steampunk world called Lethis, a Victorian-esque universe with numerous fantasy elements, including advanced steam-powered machines. The players assume the role of the mayor of a new town, with an objective to create an efficient and prosperous metropolis.
Mechanics
For the city to be able to grow, we need to gather resources and find workers. Once we find the supply of both these elements, we are free to construct new buildings and upgrade those already existing, as well as research new technologies. At the same time, the mayor has to worry about the contentment levels, as this is the most important indicator of our success. Our city isn't the only one in the country – we are surrounded by other cities, which enable us to engage in trade deals. Moreover, the Emperor rules the country – most of the time, he stays out of our affairs, but his humble requests shouldn't be ignored.
Lethis: Path of Progress offers three difficulty levels and a singleplayer campaign consisting of 26 missions. Moreover, we've received a sandbox mode, enabling us to build cities without any imposed goals or restrictions. The game introduces a surprisingly complex economy – we can gather over 24 different resources, construct 40 types of buildings, while the population can be discerned by fifteen different occupations. Aside from that, Lethis: Path of Progress uses quite enojyable two-dimensional graphics with a slight cartoonish design, seen from an isometric view.
Game mode: single player
User score: 8,3 / 10 based on 34 votes.
Age restrictions Lethis: Path of Progress: Good for all ages.
Lethis: Path of Progress System requirements
Minimum:
Dual Core 2.0 GHz
2 GB RAM
graphic card 512 MB
1500 MB HDD
Windows XP(SP3)/Vista/7/8