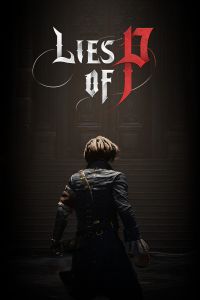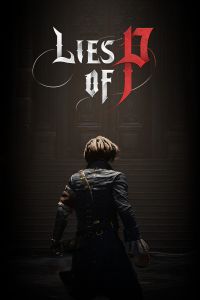 Lies of P
An unusual adaptation of the novel Pinocchio, realised as a soulslike game. In Lies of P we take on the role of a mechanical puppet who, looking for Mr. Geppetto, travels across the dark city of Krat and faces the nightmares lurking there.
RPG | TPP | books | action RPG | soulslike | Xbox Game Pass | Find Your Next Game
Lies of P is a soulslike game that is a dark adaptation of the novel Pinocchio by Carlo Collodi. The game was developed by the Round8 Studio team (creators of Bless Unleashed), and was published by NeoWiz.
Plot
Lies of P takes us on a journey to the collapsed city of Krat. This once beautiful metropolis, reminiscent of Western European cities of the Belle Époque period (led by Paris), is now empty, and among its ruined buildings you can meet all sorts of monsters. The main character of the game is an animated mechanical puppet named Pinocchio. The protagonist wakes up in an abandoned railway station, and the only clue about what he should do is a piece of paper lying in front of him. It says that Mr. Geppetto is in town, and Pinocchio should look for him. With no other choice, Pinocchio decides to go ahead and face the dangers that await him in Krat, hoping that he will finally find answers to the questions that torment him.
Mechanics
A characteristic element of the game Lies of P are the lies. Based on them the game generates procedurally tasks waiting to be completed by Pinocchio. Moreover, they influence the course of the plot, as well as the protagonist himself. For the more often Pinocchio tells untruths, the more human he becomes, and thus gradually loses the abilities he has as a mechanical puppet.
The exploration of Krat and the completion of tasks are hindered by numerous enemies, which we eliminate by using mainly cold weapons. As befits a soulslike game, during dynamic clashes we have to show not only agility and reflexes, but also perceptiveness; it allows us to learn the movement patterns of enemies and find breaches in their defenses and other weak points.
As we progress, our combat potential grows. As a puppet, Pinocchio can change different parts of his mechanical body, which provides him with new skills. In addition, we acquire better weapons over time, and learn to use the resources we acquire to craft increasingly powerful weapons.
Technical aspects
The graphic design of Lies of P has a high quality. Especially full of details, dark locations are worth mentioning.
Game mode: single player
Expectations: 8.1 / 10 based on 16 votes.
Age restrictions Lies of P: 16+
Lies of P System requirements
Minimum:
Intel Core i5-7500 3.4 GHz / AMD Ryzen 3 1200 3.1 GHz
8 GB RAM
graphic card 4 GB GeForce GTX 1050 Ti / Radeon RX 560 or better
Windows 10 64-bit
Recommended:
Intel Core i7-8700 3.2 GHz / AMD Ryzen 5 3600 3.6 GHz
16 GB RAM
graphic card 6 GB GeForce RTX 2060 / Radeon RX 6700 or better
Windows 10 64-bit