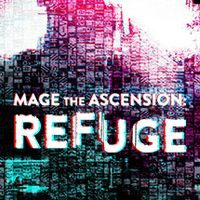 Mage: The Ascension - Refuge
An adventure storytelling game for mobile devices, created by White Wolf Entertainment and Swedish novelist Karin Tidbeck. Mage the Ascension: Refuge is based on a tabletop role-playing game.
Adventure | horror | text | urban fantasy | World of Darkness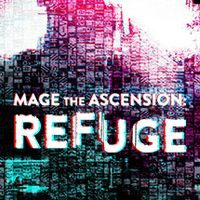 Mage the Ascension: Refuge is an AND, PC and iOS-based narrative adventure. The project came from the hands of the White Wolf Entertainment studio, which is part of the White Wolf company that created the whole brand. The script was written by Swedish novelist Karin Tidbeck. This is a premium game, so no micropayments.
Story
According to the title, Mage the Ascension: Refuge is based on a role-playing table game, which was released in Poland under the title Mag: Wstąpienie. It belongs to the so-called World of Darkness, where next to people secretly live many supernatural beings.
Mage the Ascension: Refuge takes place in modern Sweden. We play the role of a young woman who recently learned that she is a magician and is just beginning to discover the powers and knowledge that allow her to shape the surrounding reality. Unfortunately, there is no chance of quietly exploring new talents, because different factions want to use the girl in the war for the power over the magical society.
The refugee crisis plays an important role in history and the heroine has to discover for herself whether the newcomers will turn out to be allies or enemies.
Mechanics
Published on AND, PC and iOS Mage the Ascension: Refuge is a narrative adventure. There are no arcade sections or complicated puzzles. While playing, we mainly discover the plot presented in text form enriched with occasional pictures, conducting conversations and making decisions.
The campaign is largely non-linear. The player must regularly make heavy moral choices, as well as try to find a balance between the desire for power and the risk of so-called Paradox, i.e. a dangerous reaction of reality to the appearance of things that had no right to exist without magic.
Please let us know if you have any comments or suggestions regarding this description.
Age Rating
age requirements: 16+