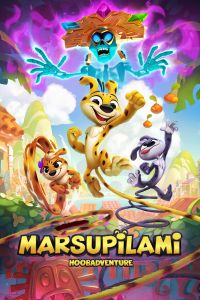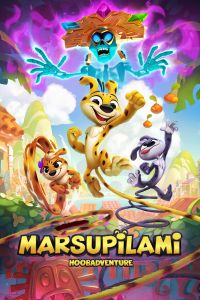 Marsupilami: Hoobadventure
A platform game based on the license of André Franquin's comic series. In Marsupilami: Hoobadventure we play as the title characters, who dash through a variety of levels, trying to deal with a terrible curse that has befallen almost all animals.
Arcade | platform | comics | 2.5 D | side-scroll
Marsupilami: Hoobadventure is a colourful platform game based on the licence of the comic series by André Franquin. The game was developed by the Ocellus Studio team and published by Microids.
Plot
In Marsupilami: Hoobadventure we find ourselves in the fantastic land of Palombia and play as the three Marsupilami - fictional animals that are a kind of leopard-dog hybrid. Punch, Twister and Hope, as these are the names of our charges, one day find an old sarcophagus on the beach. As it soon turns out, the sarcophagus is cursed, so after opening it, the spirit locked inside comes out, and a terrible curse falls on all the animals (except for the three protagonists). Now it is up to the heroes to deal with the chaos they inadvertently caused.
Mechanics
Marsupilami: Hoobadventure is a side-scroller. In the game we can find three worlds (a vast jungle, a picturesque town on the coast and an ancient temple), each of which is made of over twenty levels. During the game we dash to the right, jumping on platforms and avoiding numerous traps and obstacles, as well as fighting enemies trying to make our lives miserable. Besides, during the game we often use individual skills of our Marsupilamis. Apart from that, there are secret rooms and hidden pens located on individual levels; finding them all gives us access to the gallery of concept sketches.
Game modes
Marsupilami: Hoobadventure only allows for solo play. For more experienced players, there's the Time Attack mode, in which you complete levels in time.
Technical aspects
Marsupilami: Hoobadventure features colourful, cartoonish graphics, which in terms of style refers to the comic book original only loosely.
Game mode: single player
Age restrictions Marsupilami: Hoobadventure: Good for all ages.
Marsupilami: Hoobadventure System requirements
Minimum:
Intel Core i5 2.5 GHz
4 GB RAM
graphic card Intel HD 4400 or better
Windows 10 64-bit