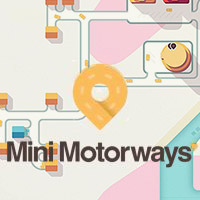 Mini Motorways
A hybrid of strategy, logic and simulation game, created by the authors of the warmly received Mini Metro. At Mini Motorways, our goal is to create a network of roads with the greatest possible capacity in one of the metropolises around the world.
Strategy | logical elements | indie games | simulation elements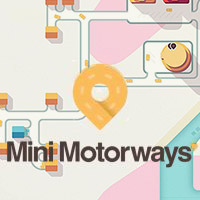 Mini Motorways is a production from the borderland of strategic, puzzle and simulation games. This title was developed by the independent studio Dinosaur Polo Club from New Zealand's Wellington; the team was famous for its warmly received Mini Metro.
Mechanics
In Mini Motorways the action is shown in a top-down view. The production puts at our disposal a number of cities inspired by real cities (such as Los Angeles, Beijing, Tokyo, Munich or Moscow), and our task is to create a network of roads with as much capacity as possible. Covering the "concrete jungle" with a network of streets providing access to all the most important places and building crossroads with traffic lights is no longer enough after some time, and we have to build flyovers and bridges or collision-free crossroads, for example. In addition, metropolitan areas are constantly growing, so the key to success is also careful planning of future projects and thinking "ahead". As we progress, we unlock various improvements that allow us to meet the growing expectations and needs of motorised citizens.
Technical aspects
Mini Motorways has simple, almost minimalist graphics; the whole thing is clear, so you can quickly see the situation on our roads. The authors provide us with several image modes that allow us to adjust the appearance of the game to the needs of people affected by color blindness or even to gameplay at night. The fun is accompanied by calm, relaxing music by Rich Vreeland - an American composer using the pseudonym Disasterpeace, whose portfolio includes soundtracks for such productions as Hyper Light Drifter and Fez.
Similar games:
Age Rating
age requirements: everyone