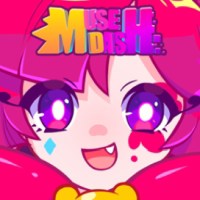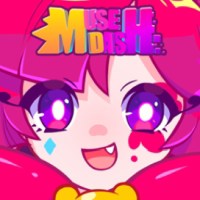 Muse Dash
Affordable and colourful production combining classical music-rhythmic game with two-dimensional platformer. The authors of Muse Dash from the PeroPeroGames studio have prepared a total of dozens of songs representing different genres of music.
Arcade | platform | 2D | rhythm | music | side-scroll | auto-runner
Muse Dash is a two-dimensional music/rhythm game, which offers a simple and affordable gameplay model, as well as dozens of different songs. The developer of the title is the independent Taiwanese studio PeroPeroPero Games, for which it is the first serious project. The game launched in June 2018 on mobile devices with Android and iOS, and a dozen or so months later was ported to consoles and PCs.
Mechanics
The title has the features of a classic two-dimensional platformer or side-scrolling runner game. During the game, we control one of the three available heroines; each of them has a unique game modifier. The character moves forward independently, while the player only controls her reactions to approaching opponents, who in the case of Muse Dash are signaled by changes in rhythm and melody in the background music. The gameplay is based entirely on the use of just two buttons, which are responsible for attacking opponents coming from above or below. Of course, we have to do it to the rhythm of the music. The levels end in boss battles that rely on deflecting and avoiding the missiles they fire.
Completing successive songs, we gain experience points, unlocking access to new songs, skins, helpful companions, as well as illustrations and concept arts in the gallery prepared by the devs. Although Muse Dash does not have a multiplayer mode, our records can be compared with other players thanks to online leaderboards.
The base version of the game contains 30 songs divided into several different music categories. When we buy a single DLC, we get access to dozens of new songs.
Technical aspects
Muse Dash offers high-quality 2D visuals, adopting a cartoonish style and created with great attention to detail. In the musical layer, the available songs include mainly electronic and pop genres. Most of the songs were written by independent artists from China, Taiwan and Japan.
Game mode: single player
Age restrictions Muse Dash: Good for all ages.
Muse Dash System requirements
Minimum:
Intel Core 2 Duo
2 GB RAM
graphic card Intel HD or better
600 MB HDD
Windows 7