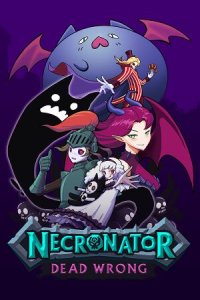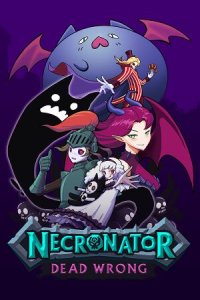 Necronator: Dead Wrong
PC
Necronator: Dead Wrong is a unique combination of card game and real-time microstrategy, where by taking the side of evil and controlling the creatures of darkness, we fight for territory, and all this with a good dose of humor.
Strategy | fantasy | RTS | card games | humorous | indie games
Necronator: Dead Wrong

Release Date PC

early access

13February2020

30July2020
developer: Toge Productions publisher: Modern Wolf Official website

game language: English
Necronator: Dead Wrong is a humorous combination of a card game with a real-time strategy in which, by managing an army of undead, our goal is to defeat the Livmor Alliance. Toge Productions is responsible for the game, known for games such as My Lovely Daughter and She and the Light Bearer.
Plot
If you're bored of fighting on the side of good, you have the opportunity to join the mighty Necronator. Not only does he want to conquer the absurdly good Livmor Alliance, but he also wants to use the dead to do so, so that their deaths do not go to waste. If you succeed in conquest, the eternal demigod will once again enjoy well-deserved glory, and you will sit on the throne of Livmor as the Dark Lord.
Mechanics
The game is divided into five campaigns related to one of the five available in-game commanders. Each of them has their own story and motives for which they have decided to support the Necronator, which we discover as the game progresses, as well as a unique spell and a special unit that they can put into battle.
Each campaign is divided into missions where we have to defeat the forces of good. For that we have to play the right cards. These are divided into offensive and defensive spell cards that can speed up our army, throw a temporary shield on it or deal damage to the enemy and summon appropriate units. There are twenty of them in the game and each of them can be improved, but they can also enter into synergies with each other, making them even more powerful. On our side we will see skeletons, ordinary warriors, mages and archers, but also ogres and other monsters. The enemy can put clerics, steel golems, fluffy sheep and other disgustingly nice creatures into battle.
The maps on which the skirmishes take place are small in size and our units move along a pre-determined track as in tower defense games, except that instead of construct buildings, we play one of the cards available in the hand. After winning the mission we get the opportunity to choose a new type of card to add to our decks.
Between each mission, we can use the deck-building screen. With a certain limit, we need to manage the decks so that it is as adequate as possible to the threat. The more powerful the spell and the higher the unit level, the more points it consumes.
Technical aspects
Necronator: Dead Wrong combines several graphic styles. From three-dimensional environmental models to units represented by two-dimensional sprites, using pixel art design.
Last updated on 31 July 2020
Game mode: single player
Age restrictions Necronator: Dead Wrong: 12+
Necronator: Dead Wrong System requirements
Minimum:
Dual Core 2.4 GHz
1 GB RAM
graphic card 512 MB GeForce 8800 or better
1 GB HDD
Windows 7
Recommended:
Dual Core 2.8 GHz
2 GB RAM
graphic card 1 GB GeForce GTX 460 or better
1 GB HDD
Windows 7/8/10