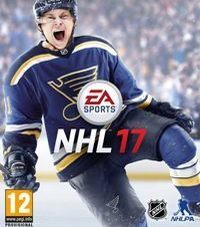 NHL 17
Another installment in a series of popular sports games devoted to ice hockey and developed by EA Sports since the middle 90s. In terms of the mechanics, NHL 17 does not bring any significant changes to what the players have experienced before.
Sports | ice hockey | for 2 people | splitscreen | EA Play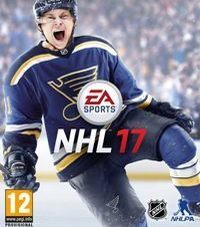 Game mode: single / multiplayer
Multiplayer mode: Internet / common screen
NHL 17 for PS4 and XONE is another installment in a series of sports games created for the fans of hockey. The game was created by EA Canada – a studio popular for the previous installments. Majority of the most important hockey teams were included here, and the game offers different singleplayer and multiplayer modes.
Mechanics
The game is a hockey simulation, thus the creators' aim was to improve the gameplay formula the players are familiar with, in order to make the virtual hockey matches even more realistic. Although the experience is very similar to what the previous installment had to offer, NHL 17 introduces several novelties. Goalkeepers' AI was improved – before acting, they analyze a set of different factors, including their own position, angle, and distance the puck has to travel to reach the goal line. Also, physics affecting hockey players during close encounters were upgraded (when fighting over the puck for instance). The systems behind performing passings and spins was modified and new celebrations were added.
Game modes
For the first time in the history of the franchise, NHL 17 for PS4 and XONE gives an opportunity to take part in world competitions – the player assumes control over one of the national teams (International Tournament Mode). In Draft Champions mode on the other hand, the player tries to create the best possible team through selecting valuable hockey players in subsequent draft rounds. Franchise Mode is an extensive "Be a GM" component which places the player in the shoes of the owner of their favourite team. The player takes care of a set of issues here, such as tactics, selecting the line-up for a match, improving the rink or setting ticket prices. Apart from that, the game features some modes that are already familiar, as well as additional contents, such as the Arena Creator, which allows to create your own rink.
Misc.
The fans were the ones who chose the hockey player that appeared on the cover of the game. During a special voting, they selected one of eight candidates: Jamie Benn (Dallas Stars), Joe Pavelski (San Jose Sharks), Jakub Voracek (Philadelphia Flyers), Aleksandr Barkov (Florida Panthers), Vladimir Tarasenko (St. Louis Blues), Victor Hedman (Tampa Bay Lightning), Anze Kopitara (Los Angeles Kings) and Connor McDavid (Edmonton Oilers).
Similar games:

Bush Hockey League
PEGI Rating