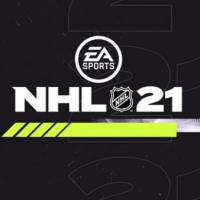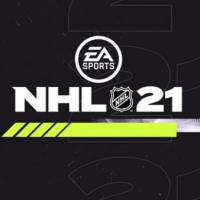 NHL 21
NHL 21 is the next installment of the popular sports cycle from the EA Sports studio, associated with the discipline of ice hockey. Traditionally, we receive a large dose of realism and the opportunity to lead players and teams known from the real world.
Sports | ice hockey | for 2 people | splitscreen | Xbox Game Pass | EA Play
NHL 21 is a continuation of the well-known series of ice hockey simulators, which has a long history dating back to 1994. Thanks to the licence, you can find real players and teams from the American NHL in game. We also have a number of different modes, prepared for one and several players. The game was created in the EA Sports studio, which has been developing this series for years. The publisher is Electronic Arts.
Mechanics
NHL 21 is a ice hockey simulator that allows players to play indoor and outdoor games on ice rinks. The developers have focused on realism - the mechanics of the game is based on the laws of physics and is characterized by a high level of complexity, so that it properly reflects the character of the presented sport.
In comparison to the previous installment, the developers accelerated the pace of the game and introduced a greater number of actions and tactical possibilities - both offensive (e.g. movements inspired by real performances of athletes on world ice rinks) and defensive (e.g. improved goalkeeper control - hockey players guarding the net will also be able to benefit from new "desperate games", thanks to which they can sometimes, with great sacrifice, bounce the puck at the last moment).
Game modes
In NHL 21 we can play alone or with others. We have received a mode called Be a Pro, in which we can play as a single hockey player and experience a career, both in sports and in private life. There is also a possibility to play tournaments and single matches - alone or in a multiplayer mode. The Franchise, Pro-Am or NHL Ones modes also return.
Hockey Ultimate Team mode, now called HUT Rush, has undergone a major change - the rules have been simplified so that players can quickly play their next game and unlock the prizes. The progression system is designed to reward creativity and high level of skill.
Technical aspects
NHL 21 has an attractive, three-dimensional graphic design. The game is based on the Frostbite engine, with the support of the original Real Players Motion technology. Thanks to this, both ice rinks and stadiums, as well as models of competitors look very good. The animations of individual athletes are also impressive.
Game mode: single / multiplayer Multiplayer mode: Internet Player counter: 1-12
PEGI rating NHL 21