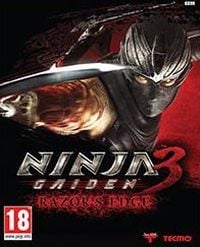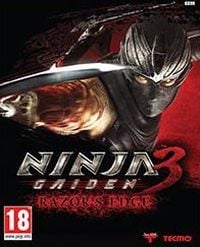 Ninja Gaiden 3: Razor's Edge
Ninja Gaiden 3: Razor's Edge is a special version of the popular Ninja Team action game. The plot shows the struggle of ninja warrior Ryu Hayabusy against a dangerous corporation. The gameplay is characterized by dynamic scenes of fights with the use of white weapons.
Action | TPP | hack'and'slash | ninja | PS Plus Premium
Ninja Gaiden 3 is a direct continuation of the action game originally released in 2008 on Xbox 360 and later on PlayStation 3. In the sequel, developers from Ninja Team focused on these platforms. Over time, however, the project has also been released on Nintendo Wii U, for which Ninja Gaiden 3: Razor's Edge is one of the starting titles.
Plot
The plot of Ninja Gaiden 3: Razor's Edge remained practically unchanged compared to the earlier editions of the game. Players again have the opportunity to take on the role of ninja warrior Ryu Hayabusa. The hero lost the Dragon Sword entrusted to him, and to make matters worse, the mysterious corporation came into possession of his DNA code and intends to create a dangerous monster.
Ninja Gaiden 3: Razor's Edge is based on spectacular battles with various opponents. The main protagonist uses the katana with masterful precision, and the sight of blood splashing on the screen is not uncommon.
Technical aspects
The quality of the audio-visual setting is comparable to earlier versions on PS3 and Xbox 360. What deserves attention is the smoothness of animation and the natural-looking movements of the characters. In addition, the game has been enriched with a new mode called Ninja Trials containing twenty-five additional missions.
Game mode: single player
User score: 7,3 / 10 based on 95 votes.
PEGI rating Ninja Gaiden 3: Razor's Edge