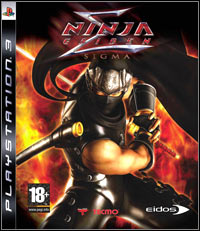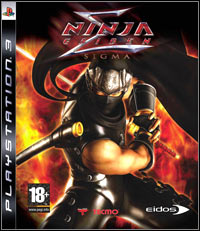 Ninja Gaiden Sigma
PS3
Ninja Gaiden Sigma is another action game about the adventures of a ninja warrior named Ryu Hayabusa. This title is a remake of an item called Ninja Gaiden Black, which debuted on an earlier generation of consoles.
Action | TPP | hack'and'slash | ninja | PlayStation exclusive titles
Ninja Gaiden Sigma

Release Date PS3

03July2007
developer: Team Ninja publisher: Square-Enix / Eidos Official website

game language: English
Play as Ryu Hayabusa, a young master ninja who seeks vengeance against those who attacked his village and stole the Dark Dragon Blade. Challenge the action-packed world of Ninja Gaiden Sigma and complete the journey.
Ninja Gaiden like it's never been seen before... Enhanced graphics and new action sequences take full advantage of the PLAYSTATION®3 system graphics engine.
New playable character... Play Ninja Gaiden from a whole new perspective by also taking control of Rachel the Fiend Hunter, now a playable character with a fighting style all her own.
New weapons + new combos + new bosses = non-stop fighting action... All new weapons including dual-wield katanas, challenging and intuitive enemy A.I. and unrelenting bosses.
Experience new fighting environments... Revamped water running controls allows players to engage in combat while on water.
Master Ninja...or Ninja Dog? Players can upload Karma scores to see how they fare against other gamers with the Ninja Gaiden leaderboard on the PLAYSTATION® Network (PSN).
Game mode: single player
Media type: 1 BD
User score: 8 / 10 based on 321 votes.
PEGI rating Ninja Gaiden Sigma