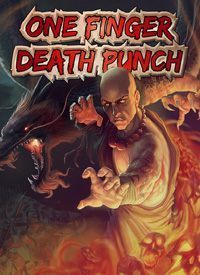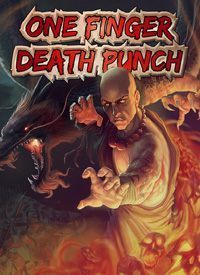 One Finger Death Punch
One Finger Death Punch is a PC-based 2D fighting game with a highly simplified control system. The player's task is to fight hordes of enemies. The whole interaction boils down to turning the warrior to the left and right, while all attacks are performed automatically.
Fighting | play for free | 2D | beat 'em up | arcade elements | fight
One Finger Death Punch
Release Date
One Finger Death Punch is a 2D fighting game. It was developed by Silver Dollar Games studio.
Plot
One Finger Death Punch is a tribute to low-budget martial arts movies. We play the role of a kung-fu master and our task is to go through the campaign consisting of 140 levels. The production has practically no plot. Instead, it offers a lot of jokes, making fun of cliches from this type of movies.
Mechanics
On each level, our warrior stands in the center of the screen and must fight enemies approaching from both sides. The controls are limited to two buttons that control the rotation to the left or right. The character performs all the attacks on his own, but it doesn't mean that the game is simple. Enemies after some time start to run up at such a crazy pace that turning the character at the right moment becomes a real challenge and being a fraction of a second too late can put us in danger.
We can eliminate enemies with our fists and legs but also with weapons. One Finger Death Punch offers forty items that change the way the hero fights. The game also has a system of skills, offering thirty different techniques. When combined, these two mechanics can give us hundreds of combinations.
Game modes
In addition to the campaign, One Finger Death Punch also features a survival mode, in which we have to withstand endless waves of enemies. Winning is impossible and sooner or later everyone will make a mistake. The whole point this mode is to try to beat our records and those achieved by other players. We can compare our scores in the network ranking system.
Game mode: single player
App size:
User score: 2,9 / 10 based on 29 votes.
Age restrictions One Finger Death Punch: 12+