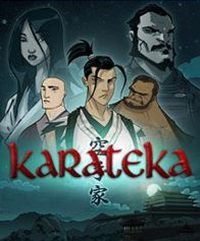 Karateka
Karateka is a brawl developed by the Liquid Entertainment team led by Jordan Mechner, in which, as a Japanese karate champion, we have to face the minions of the evil lord. The game is about playing a series of duels with more and more powerful opponents.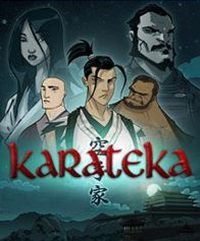 Created on an Apple II by Jordan Mechner in his Yale dorm room, Karateka became a #1 bestseller and influenced a generation of gamers with its groundbreaking rotoscoped animation and cinematic cutscenes. 28 years later, Mechner returns to his indie roots with a reimagined Karateka for today's digital platforms, featuring art by Jeff Matsuda (The Batman) and music by Grammy-winning composter Christopher Tin (Civilization IV).
A karate-wrapped love story set in feudal Japan, Karateka will delight both nostalgic fans and new players as they fight to save the lovely Mariko from the evil warlord Akuma and reunite her with her True Love.
Features:
Rythm-based combat mechanic. Easy to grasp yet challenging to master, the cinematic gameplay seamlessly blends a series of escalating karate battles with a simple, human story.
Three playable characters. Three endings. Three suitors vie for Mariko's love: A fearsome Brute, a noble Monk, and her brave True Love. Rescuing Mariko as the Brute is within the grasp of beginning players, but the most satisfying and romantic ending can only be unlocked by winning as the True Love.
Highly replayable. Innovative three suitors system offers a compact 40-minute single-playthrough experience - yet it challenges players to keep trying again, unlocking more difficult achievements and endings as their skill improves.
Unique real-time score by Christopher Tin tells the story of each fight through the music. Authentic Japanese instruments and themes associated with each character let you hear the onscreen action.
PEGI Rating
System requirements
Recommended: Core 2 Duo 1.5 GHz, 1 GB RAM (2 GB RAM - Vista/7), graphic card 512 MB (GeForce 8800 GT or better), 1.5 GB HDD, Windows XP/Vista/7/8