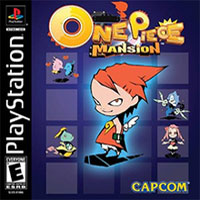 One Piece Mansion
PS1
A puzzle game with elements of strategy, in which we play the role of an apartment building manager. Individual residents of the block of flats have their own needs and habits, which has a negative or positive impact on their neighbours.
Logic | Economic | 2D | elements of strategy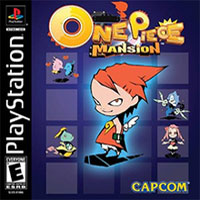 game release date for PS1:
21June2001
One Piece Mansion is an original puzzle game, enriched with elements of the strategy that Capcom is behind the development and release of. The title appeared on the PS1 system.
Story
In One Piece Mansion we play the role of Polpo, the owner of a block of flats, whose sister was kidnapped by his competitor - Chocopape. In order to recover it, the hero has to perform a number of tasks for his adversary, such as making a certain amount of money or raising a certain number of storeys.
Mechanics
In One Piece Mansion, released on the PS1 platform, the action is shown from the side. The building, which has been put at our disposal, is home to a wide variety of personalities, and our overriding goal is to keep their stress indicators at a decent level. Individual people have their habits and needs, which has a negative or positive impact on their neighbours; as we can move tenants from one apartment to another in the course of the struggle, the key to success is to locate individual people in such a way that everyone feels happy. Otherwise, the misfortunes will decide to move, which will deprive us of a source of income. And money comes in handy - because if we do well, our apartment building attracts more and more people for whom it is necessary to create new rooms and floors, which of course costs money.
However, our prosperity is a salt in Chocopape's eye, which from time to time sends to us its subordinates spreading confusion in the block. We can throw them away, both by surrounding them with people sending negative vibrations, and by letting Polpo take things into their own hands - after switching to managerial mode, the protagonist can use his alarm whistle, which sends enemies back to their hiding place.
Game modes
In addition to the feature mode, in which we perform the tasks commissioned by Chocopape, One Piece Mansion also has an Endless module, where we try to keep the block in order for as long as we can.
Technical issues
One Piece Mansion has two-dimensional graphics maintained in cartoon style and extremely rich colors. It is complemented by a dynamic, synthwave soundtrack.
Please let us know if you have any comments or suggestions regarding this description.
Similar games:
Age Rating
age requirements: everyone