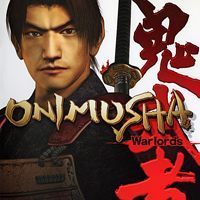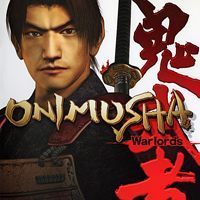 Onimusha: Warlords (2001)
In Onimusha: Warlords combines elements of slasher and survival horror genre, and during the game we play as a samurai, who, trying to save his kidnapped cousin, confronts hordes of demons.
Action | TPP | fantasy | hack'and'slash | survival horror | Japan | slasher
In aworld of darkness and magic, power hungry warlords battle one another for control of feudal Japan. At the height of the chaos, a young princess is kidnapped. Now, one lone swordsman, Samanosuke, boldly volunteers to rescue and avenge the noble princess. But in these dark and mysterious times, even Samanosuke does notrealize the desperation ofhis mission. An entire legion of demon warriorsstands between him, the princessand triumph!
Game Features
· Revolutionary background animation technology - backgrounds comealive with waterfalls, wind effects, insects, weather and more
· Unrivaled realism - characters come alive with realistic emotion and character animation
· Stunning motion picture quality,CG movies- a TRUE cinematic gaming experience!
Game mode: single player
Media type: 1 DVD
User score: 6,4 / 10 based on 167 votes.
Age restrictions Onimusha: Warlords (2001): 16+
Onimusha: Warlords (2001) System requirements