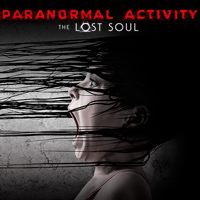 Paranormal Activity: The Lost Soul for PC and PS4 is a virtual reality survival horror developed by VRWerx, a studio that specializes in VR cinematic experiences and games, and is based on the Paranormal Activity films. It works on PlayStation VR, HTC Vive, and Occulust Rift.
The Plot
The game takes us to a house that is rather boring and typical at first sight, but some strange things happen in there. As it turns out, the house is haunted, and we are stuck inside. To survive, we have to discover the mansionís secret, find out what dwells in the shadows and tries to kill us, and face some other problems on our way out.
Mechanics
Gameplay in Paranormal Activity: The Lost Soul for PC and PS4 is based on the same formula as in many other first-person horror games, like Outlast. We will have to explore the rooms of the haunted house in search for items that will help us survive, like the batteries for our flashlight (without it we canít see a thing), keys to locked doors, and so on. Almost all the time we are acpomanied by the fear of being attacked, and the fact that our character is not that good at fighting doesnít make it any better. Developers came with many ideas to strike fear into us. We will hear weird, disturbing sounds all over the house, see some unexplainable things will occur, such as objects moving by themselves, and so on. Of course, there will be many jump scares, typical for horror games.
Technical Aspects
Paranormal Activity: The Lost Soul for PC and PS4 uses Unreal Engine 4. Though the technology can generate visuals of the highest quality, those presented by the game are mediocre at best.
Similar games:
Age Rating
age requirements: 18+
System requirements
PC / Windows
Recommended: Intel Core i7-4770 3.4 GHz, 16 GB RAM, graphic card 6 GB GeForce GTX 980 Ti or better, 10 GB HDD, Windows 10
Minimum: Intel Core i5-4590 3.3 GHz, 8 GB RAM, graphic card 4 GB GeForce GTX 980 or better, 10 GB HDD, Windows 10