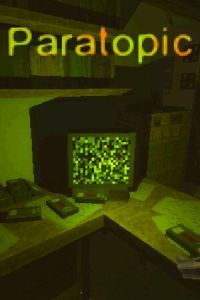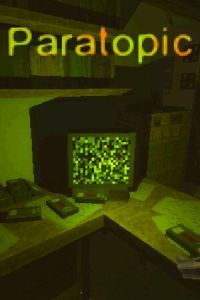 Paratopic
Paratopic is a first person narrative horror adventure game. The game is highly experimental. It offers a retro style based on the first PlayStation and presents an unusual story told from the perspective of three people.
Adventure | FPP | horror | indie games | experimental/art | action adventure
Paratopic is an experimental horror adventure game made in a retro style. The game was developed by Arbitrary Metric studio.
Plot
The game tells the story of three nameless men. One of them is caught while smuggling mysterious VHS tapes across the border. The second is a nature photographer who goes to the dark forest in search of a rare bird species. The third is an assassin, preparing for the next execution.
Initially, the fates of the three seem unrelated, but as history develops, it turns out that the history of each of them is linked to VHS tapes.
The game is highly unusual in terms of the plot. The stories are incomplete and short, forcing players to complete the missing threads.
Mechanics
Paratopic is an adventure game focused on presenting an interesting story. We observe the events from a first-person perspective, and the gameplay is mainly about exploring locations, activating interactions with objects and having conversations. From time to time we also have to use firearms and drive, but these sequences are simple and do not require much skill.
The game does not have the option of saving the game. The game must be completed in a single session, which takes approximately 40 minutes. During the game we make various decisions (mainly during dialogues), but there is no possibility of losing before the end of the story.
Game modes
Paratopic offers single-player mode only.
Technical assault
The audiovisual layer is one of the strong points of the game. The authors chose the retro style, inspired by the first generation of the PlayStation. The graphics is three-dimensional, but the characters and the surroundings are not very detailed, and they are covered with textures full of large pixels. Even poor texture filtering, typical for PlayStation games, has been simulated, which causes many surfaces to vibrate and become distorted.
Also the audio is unusual. During conversations, the characters make sounds that resemble speech, but are not spoken in any real language.
All the solutions, though strange, actually create a dense and very disturbing atmosphere, which fits perfectly into the plot of the game.
Game mode: single player
Age restrictions Paratopic: 18+
Paratopic System requirements
Minimum:
Intel Core 2 Quad Q8300 2.5 GHz
4 GB RAM
graphic card Intel HD 630 or better
392 MB HDD
Windows 7 64-bit
Recommended:
Intel Core i5
4 GB RAM
graphic card 2 GB GeForce GT 630 or better
392 MB HDD
Windows 10 64-bit