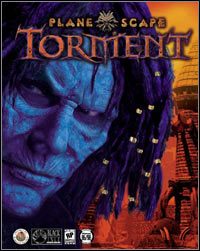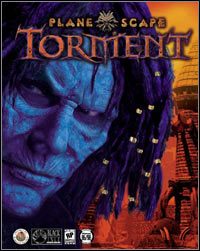 Planescape Torment
PC
A classical isometric cRPG based on the rules of the 2nd edition of Advanced Dungeons & Dragons. It was developed by Black Isle Studios, the creators of the Fallout series.
Planescape Torment

Release Date PC

10December1999
developer: Black Isle Studios publisher: Interplay Entertainment

game language: English
Planescape: Torment for PC is powered by Baldur's Gate's engine and at first glance resembles it very much, but this impression is misleading. Technically, both productions utilize Advanced Dungeons & Dragons rules, but the worlds in which the action takes place are completely different. In Baldur's Gate, it is the universe of Forgotten Realms, very well-known to cRPG players, with its honorable paladins, agile elves and evil orcs. Planescape, however, is something else entirely, and its rules are so complex that before the release of Torment, people thought that it would be impossible to make a video game adaptation of this system.
Generally speaking, one could say that there are no absolute rules in this world, because they are breakable or avoidable if one knows how to do it. Planescape is a multiverse of parallel worlds (Forgotten Realms being one of them) connected through portals, most of which lead to Sigil, the City of Doors. This is where the story of Planescape: Torment starts; to be more precise - in the Mortuary. This is also where the first surprise awaits us, as our protagonist is no handsome warrior or old mage to which we are used. He rather resembles something in between Dr. Frankenstein's monster and a zombie. To make matters worse, he is amnesiac.
This isn't the last surprise waiting for us. It turns out that the protagonist is immortal. That which ends other people's lives can be a way to make progress in the story of our hero. His class is not predetermined either, as he can become a warrior, mage or a thief; later it is also possible to switch between classes at will. The companions are unusual too, to say the least. For example, a talking skull fighting with its teeth and a charming thief with a rather long tail. Planescape: Torment for PC is a must-have for all fans of RPGs and brilliant stories in general.
Last updated on 13 February 2017
Game mode: single player
Media type: 4 CD
User score: 8,9 / 10 based on 14564 votes.
PEGI rating Planescape Torment
Planescape Torment System requirements
Recommended:
Processor Pentium 266 MHz (or compatible)
64 MB RAM
4MB graphic card compatible with DirectX
Windows 95/98