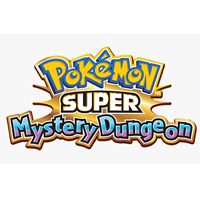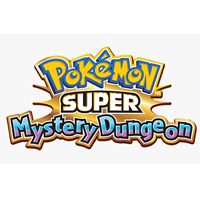 Pokemon Super Mystery Dungeon
3DS
Sixth entry in spin-off series of the Pokemon franchise, developed by Japanese studio Spike Chunsoft. Players assume the role of youngster who has been changed into a titular pocket monster and brought to the world inhabited by those creatures.
RPG | turn-based | roguelike | Pokemon | dungeon-crawler | jRPG | Nintendo exclusive titles
Pokemon Super Mystery Dungeon

Release Date 3DS

17September2015
developer: Spike Chunsoft publisher: Nintendo Official website

game language: English
The Super Mystery Dungeon defeat on the Nintendo 3DS console is the sixth installment of the popular Pokemon series of spin-offs. Production is a simple and colourful dungeon-crawler, designed for younger customers. The game uses the formula and gameplay model of the Japanese series Mystery Dungeon, which roots date back to 1993. The Japanese studio Chunsoft (currently a part of Spike Chunsoft) is responsible for creating titles from under her name. The Mystery Dungeon brand is not very well known to Western players, and its best-known representatives outside the Cherry Blossom Country remain titles that are licensed by other series, such as Pokemon and Etrian Odyssey.
During the adventure we play the role of a young hero, who unexpectedly discovers that he turned into defeat and moved to a world inhabited only by these creatures. The protagonist quickly befriends the defeats he encounters along the way and embarks on a dangerous journey around the world. At the same time, he tries to discover the mystery of the curse, which slowly turns all living beings into stone. It is worth mentioning that starting the game we can choose in which of the 20 available Pokemons we will play.
As usual with many other dungeon-crawler titles, the storyline of the game plays a secondary role and is only a pretext to start playing. Players control a team of several pokemons, traversing randomly generated undergrounds and a maze full of traps and surprises. During the adventure, a total of 720 types of pocket creatures can join our company. Players move around the underground and fight enemies in turn-based mode. Unlike many other productions of the genre, all characters and monsters perform their movements at the same time. This means that when we move from one field to another, the same action can also be carried out by opponents.
Please let us know if you have any comments or suggestions regarding this description.
Game mode: single player
Expectations: 8.5 / 10 based on 3 votes.
Age restrictions Pokemon Super Mystery Dungeon: Good for all ages.