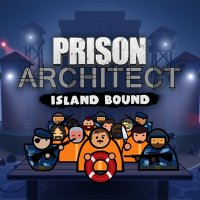 Prison Architect: Island Bound
Island Bound is an add-on to Prison Architect economic strategy. It extends this game with new opportunities to expand the prison and manage its operations by introducing helicopters and ferries. It also includes previously unavailable facilities, buildings and maps.
This is Prison Architect expansion pack.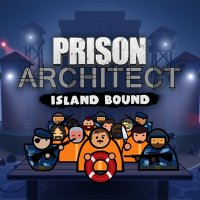 Prison Architect: Island Bound is another add-on to the popular economic strategy about prison management. The project was developed by Double Eleven studio, known from Frozen Synapse: Prime and PixelJunk Monsters Ultimate HD. The studio took over the development of Prison Architect after the original developers from the Introversion studio sold all rights to the brand to Paradox Interactive in 2019.
Mechanics
Island Bound is a classically realized addition. The game does not try to radically change the gameplay mechanics of the Prison Architect. Instead, the authors focused on expanding the game content and introducing additional options.
Prison Architect: Island Bound extends the logistical potential of our prison by adding new means of transport such as ferries and helicopters. This opens up previously unavailable options for delivering supplies and convicts, e.g. directly to loading docks. This allows us to create more efficient supply chains of goods and people.
At the same time, these extra features mean that prisoners receive new ways of smuggling. The player can take care of increased security with additional facilities to improve delivery checks and searches of incoming prisoners. However, when things get out of control, it is possible to call for help from outside in the form of, among others, airborne fire brigade, elite special forces or air ambulance.
Prison Architect: Island Bound also allows you to modify the island with several new fields and objects such as moats, rivers and lakes. There are also decorations. An additional attraction is the ability to manage the world's most famous prison thanks to two new ready-made maps in the form of the Alcatraz Federal Penitentiary and the Alcatraz Island.
Technical aspects
Island Bound is not a stand-alone add-on, so you need the full version of Prison Architect to play. The expansion presents the same level of quality as the main game.
Similar games:
PEGI Rating
System requirements
Minimum:
Intel Core 2 Duo 2.4 GHz / AMD FX-8150 3.6 GHz
6 GB RAM
graphic card 256 MB GeForce 8600 or better
400 MB HDD
Windows 7