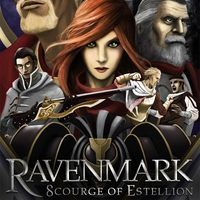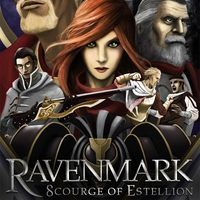 Ravenmark: Scourge of Estellion
Ravenmark: Scourge of Estellion is a PC-based fantasy strategy. The production offers only a campaign and emphasizes the fictional aspect.
Strategy | fantasy | turn-based | tactical
Ravenmark: Scourge of Estellion is a PC, iOS and AND turn-based battle strategy. The game was developed by the Witching Hour Studios team from Singapore.
Story
The action takes place in the gloomy universe of fantasy known as Eclisse. The plot focuses on the fate of the Estellion Empire, which has to face the return of the long forgotten Kaysan nation. Long ago it was almost completely annihilated and now its mystical warriors are on fire to rule vengeance. The production offers two campaigns, which allow us to learn about this conflict from the perspective of both parties. The authors put a lot of work into the development of the fictional aspect. The world created by them is interesting, multicultural and has its own extensive history. All missions have their own goal, which pushes the scenario forward and is not just a pretext for a battle.
Mechanics
Ravenmark: Scourge of Estellion on the PC, iOS and AND platforms focuses on turn-based battles. During skirmishes both sides first give orders and then passively observe how they are executed in the order set by the initiative coefficient. As a result, it is necessary to learn to anticipate the rival's actions, and not just to react to them. Winning victories also requires the use of formation, special skills and the advantage that terrain can give.
The scale of the skirmishes is large, but the authors have made it possible to issue general guidelines to the troops, so that we do not have to supervise them all during the clashes. In addition, the game has RPG elements. During battles, units gather experience, which allows them to develop their skills. For this reason, it is worth taking care of the smallest possible losses during battles, because veterans are much more effective soldiers than yellowtails.
Please let us know if you have any comments or suggestions regarding this description.
Game mode: single player
App size:
Age restrictions Ravenmark: Scourge of Estellion: 12+
Ravenmark: Scourge of Estellion System requirements
Minimum:
Intel Pentium 4 1.8 GHz/Athlon XP 1.8 GHz
1 GB RAM
graphic card Intel HD or better
732 MB HDD
Windows XP(SP2)/7/8