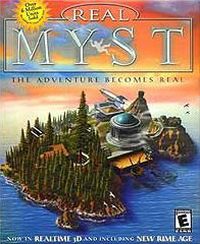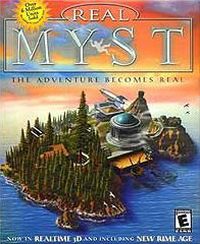 RealMYST
Three-dimensional version of the classic adventure game Myst, enriched with a few new puzzles to solve and changed in relation to the original ending.
Released on the PC and iOS platform, realMyst is a remastered version of the cult adventure game Myst, originally released in 1995 on both PC and Mac. The commercial success of the original was the reason why, a few years after its premiere, the creators from the Cyan studio decided to reach again for the already known history and refresh it with the use of much more advanced tools. And although in May 2000 an extended version of the game was released, entitled Myst: Masterpiece EditionThe real revolution was brought about by the described, thoroughly refreshed production.
Story
In terms of storyline, realMyst differs slightly from its original, and the changes in the script were dictated by the concern for consistency of the game with other parts of the series, as well as novels inspired by it. The action takes us back to the mysterious island of Myst, where, thanks to the books written by someone called Atrus, we will travel between centuries, getting to know the detailed fate of the fantastic land and its inhabitants.
Mechanics
In terms of mechanics, realMyst also differs slightly from the original Myst, mainly due to the introduction of free movement (compared to the jump mode, available in the original version of the game). The content of the game itself has also been extended. In addition to the four epochs known from the original, the creators introduced the fifth, additional era, called Era Rime. The tips found in it allow you to solve the original mystery, while modifying a bit the possible end of the game.
Technical issues
Compared to the original version of the game, the biggest asset of the PC and iOS realMyst platform is a completely new graphics engine, in which 2D prerendered images have been replaced by 3D and real-time environment. As a result, the Myst world gained not only in detail and colour, but also in light effects, day and night cycles and atmospheric phenomena such as rain and lightning. However, the changes in the frame of the game contributed to a significant increase in hardware requirements, which became one of the main accusations made against the PC version of realMyst.
Please let us know if you have any comments or suggestions regarding this description
Game mode: single player
Media type: 1 CD
User score: 8,6 / 10 based on 1106 votes.
Age restrictions RealMYST: Good for all ages.
RealMYST System requirements
Recommended:
Pentium II 450 Mhz
64 MB RAM
graphic card
sound card