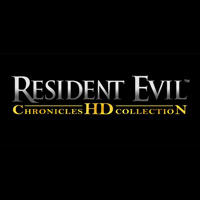 The Resident Evil: Chronicles franchise is one of the spin-off branches of the famous survival horror series developed by Capcom since 1996. It differs from the main stream in terms of the genre. The titles of this subseries are not classical third-person action games but first-person rail shooters. This solution was inspired by the will to utilize the Wii Remote capabilities. The developers came to the conclusion that a similar effect can be achieved with PlayStation Move and this was the focus while developing the Resident Evil: Chronicles HD compilation for PS3.
The bundle includes two games which thus far have been exclusive to Nintendo Wii: Resident Evil: The Umbrella Chronicles (2007) and Resident Evil: The Darkside Chronicles (2009).
Plot
The plot of The Umbrella Chronicles is a kind of a synopsis of the events presented in Resident Evil Zero, Resident Evil, and Resident Evil 3: Nemesis, enriched with themes connected to the fall of the eponymous organization. During missions, the players can assume the role of Rebecca Chambers, Billy Coen, Jill Valentine, Chris Redfield, Carlos Oliviera, and Albert Wesker, among other people, and visit a number of well-known places, including a mansion, a police station, a village, and the streets of Raccoon City.
The Darkside Chronicles presents the story of Leon S. Kennedy and Claire Redfield, who was previously featured in Resident Evil 2 and Resident Evil Code: Veronica X, enriched with a couple of new themes.
Technical aspects
Compared to the original versions, the titles that are a part of the Resident Evil: Chronicles HD for PS3 compilation are characterized by High-Definition graphics, support for the PlayStation Move controller (although itís also possible to play with regular gamepads), and the achievements system. The users of the PlayStation Network service can purchase the bundle as a whole or either game separately.

Expectations: 8.8 / 10 calculated out of 9 players' votes.
PEGI Rating
System requirements
Sony PlayStation 3
Uses: PlayStation Network + additionally (PS3): PlayStation Move