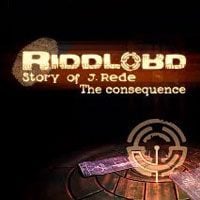 Riddlord: The Consequence
A logic puzzle game inspired by The Room series, developed by Russian studio Amrita. You play as Jack Reed, a former detective, who has to face the mysterious Riddlord. The game features supernatural elements and cases inspired by real-life unsolved crimes.
Logic | point-and-click | Detective | adventure elements | indie games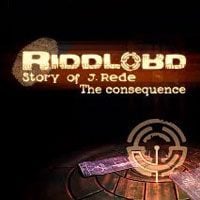 Riddlord: The Consequence is a logic puzzle point-and-click adventure game by Russian studio Amrita. It was initially released for Android and iOS mobile devices, and later also on PC via Steam. The production was clearly inspired by the well-received The Room series by Fireproof Games.
Plot
In Riddlord: The Consequence you play as Jack Reed, a detective, who once specialized in tracking down serial killers. When his son is kidnapped by the mysterious Riddlord, Reed has to dust off his unsolved cases. The game features elements lifted from real-life unsolved crimes, such as the cases of the Zodiac Killer, the Chicago Tylenol murders or the alphabet murders, and mystic arts, alchemy, and supernatural elements. Combined, they create an interesting, unusual atmosphere.
Mechanics
The gameplay focuses on solving puzzles of various difficulty level, requiring mostly perceptiveness and the ability to connect facts. Like in The Room, most puzzles involve rotating and putting together objects in a 3D environment, which you do by using your mouse or touchscreen.
Technical aspects
Riddlord: The Consequence for PC, AND and iOS features pleasant visuals with detailed 3D environment, cutscenes made in a distinct hand-drawn style, and an atmospheric soundtrack.
Age Rating
age requirements: 12+
System requirements
Android OS
Apple iOS
PC / Windows
Recommended: Intel Core i3 2.0 GHz, 4 GB RAM, graphic card 2 GB GeForce GTX 650 or better, 2 GB HDD, Windows 7
Minimum: Intel Pentium 4 1.9 GHz, 2 GB RAM, graphic card 1 GB GeForce GTS 450 or better, 2 GB HDD, Windows 7